FEATURED NEWS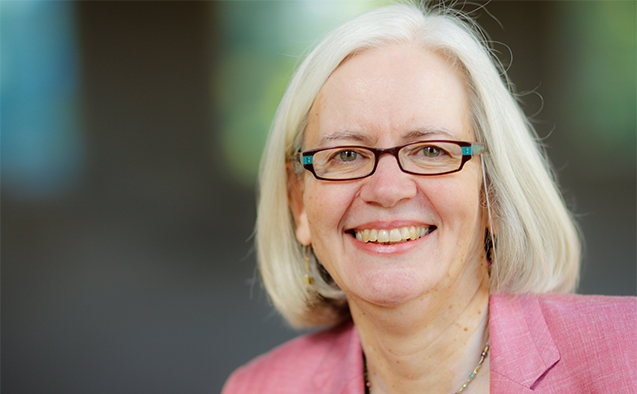 Gail O'Day, former WFU Divinity school dean, dies at age 63
Winston-Salem Journal
Sept. 22, 2018
Gail R. O'Day, former dean of the Wake Forest School of Divinity and a New Testament professor, died Saturday. She led the school from 2010 to 2018. "Gail O'Day was deeply committed to both scholarship and academic integrity," said Wake Forest President Nathan Hatch. "She had an unwavering dedication to students and proved to be a deft and able leader of faculty. I am grateful for all the ways that she was responsible for growing our School of Divinity in both stature and scope."
NATIONAL & INTERNATIONAL
World War One: The cultural front
BBC
Sept. 15, 2018
Wake Forest's David Lubin, art professor and author of "Grand Illusions: American Art and the First World War," participated in the BBC Radio series World War One: The Cultural Front. Lubin's interview focused on the 1919 painting, "Gassed," by John Singer Sargent. Sargent refused to be an official war artist until his favorite niece was killed in 1918 by a shell fired by long-range German cannons.
Trim your to-do list
Real Simple Magazine
Sept. 20, 2018
Starting your day with a packed to-do list can give you a false sense of efficiency. Goal-setting expert and associate professor of psychology at Wake Forest E.J. Masicampo said a long list can become a "graveyard of thing you'll never actually do. For a list to work, you need to be specific and say when and how you'll accomplish each item."
REGIONAL & TRADE
NC governors, already among weakest in US, are on their way to becoming potted plants
News & Observer
Sept. 20, 2018
The Tar Heel State has long had one of the constitutionally weakest governors in the country. North Carolina's governors are among the five weakest in the country, according to John Dinan, a Wake Forest political science professor.
Here's what the closing of Family Dollar's headquarters means across Charlotte
The Charlotte Observer
Sept. 18, 2018
The pending closure of Family Dollar's headquarters in Matthews, a company started by the Levine Family and now owned by Dollar Tree, could have effects that ripple throughout the Charlotte community for years to come. "In the short run, at the customer level, you're not going to see very much change," said Roger Beahm, an executive director of the Wake Forest School of Business Center for Retail Innovation. "The (merged) company will still attempt to create differences at the consumer level between the brands and particularly the prices that they see in Dollar Tree relative to Family Dollar," Beahm said.
A storm to remember: Science or art?
Outer Banks Sentinel
Sept. 18, 2018
In the wake of Florence — which triggered evacuation orders and ominous warnings and spared some parts of the state while producing tragedy in others — hurricane experts talked with the Sentinel about the state of storm prediction, its strengths and its weaknesses. "It was a really good forecast, but one of the challenges is the magnitude, the intensification of the storm," said Chris Zarzar, a post-doctoral fellow in the environmental studies program at Wake Forest. "This storm really [highlighted] the need to bring in the risk of the precipitation. Precipitation is very challenging, particularly with a hurricane."
Is your workout causing the wrong kind of weight loss
Bottom Line Inc
Sept. 16, 2018
Researchers at Wake Forest studied the effects of dieting, aerobic exercise and strength training on muscle mass retention in older adults working to lose weight. They found that participants who performed aerobic exercise plus calorie restriction lost more protective muscle mass than those who dieted without exercising. Kristen Beavers, assistant professor of health and exercise science at Wake Forest, explains that losing excess weight is good for overall health, preserving as much muscle mass as you can with strength training will keep you strong and independent, prevent functional declines and help you avoid falls.
Michigan's 2018 ballot initiatives in line with nationwide trends, expert says
Michigan Live Media Group
Sept. 11, 2018
Both in the number of proposals and their content, Michigan is "very much in the mainstream" when it comes to what proposed amendments made it to the ballot, said John Dinan, a politics professor at Wake Forest in North Carolina who studies nationwide trends in ballot initiatives.
LOCAL
Tarana Burke, woman behind "Me Too" movement, will speak at Wake Forest University Tuesday
Winston-Salem Journal
Sept. 19, 2018
Tarana Burke, founder of the "Me Too" movement long before its hashtag, will speak at Wake Forest on September 25 in Wait Chapel. Burke is a longtime advocate for survivors of sexual abuse and was recently named one of Time magazine's "100 Most Influential People."
Dava Newman, former NASA deputy administrator, to visit WFU
News & Record
Sept. 17, 2018
Dava Newman, the first female engineer to serve as NASA Deputy Administrator, will visit Wake Forest on Sept. 24 and 25 to present "Exploring Space for Earth: Earth's Vital Signs Revealed," discussing insights gained by studying Earth and its systems from space.