FEATURED NEWS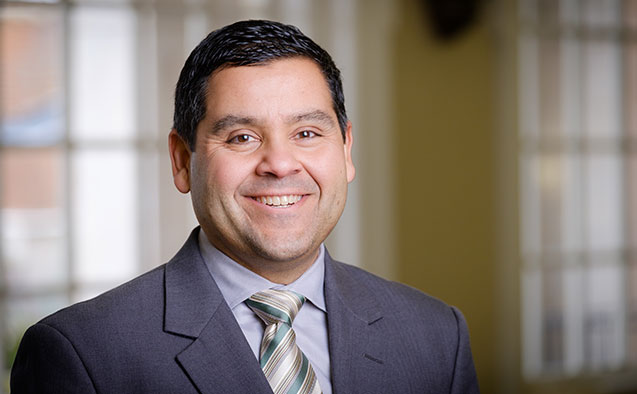 Triad university names leader to dual role for diversity, inclusion
Triad Business Journal
May 10, 2018
Wake Forest University on Thursday named Jose Villalba to the dual role of vice president for diversity and inclusion and chief diversity officer. Villalba, who has served as interim chief diversity officer since August 2017, will start in his new post at the Winston-Salem university on July 1. He replaces Barbee Oakes, who previously served as Wake Forest's first chief diversity officer.
NATIONAL & INTERNATIONAL
Barriers to entry
The Economist
May 10, 2018
Women in the economics field are far more likely than their male colleagues to say that gender gaps are rooted in inequities in the market. A survey of a random sample of members of the AEA, by Ann Mari May and Mary McGarvey of the University of Nebraska and Robert Whaples of Wake Forest University, found that hardly any men believed professional opportunities for economics faculty are tilted against women.
Pardoning Michael Cohen this early in the Mueller investigation could be trouble for Trump
FiveThirtyEight
May 10, 2018
According to legal experts, an early pardon of Michael Cohen could expose Trump to obstruction of justice charges for interfering with an ongoing criminal probe or fuel impeachment proceedings. And it's possible that such a pardon might even violate the Constitution. "The timing makes a huge difference," said Katy Harriger, a professor of politics and international affairs at Wake Forest University and an expert on special counsel investigations. "It could be a big problem for Trump if he appears to be using the pardon to keep people from sharing information that would be personally damaging to him."
UN staff pension fund mired in 'dirty profits' from firms guilty of rights abuses
The Guardian
May 5, 2018
The United Nations is facing calls for a full review of its staff pension fund after the Guardian uncovered that it has around a billion dollars invested in companies whose activities are or have been incompatible with core UN principles and programs. "The UN has moral and legal responsibilities to take the lead in promoting and protecting human rights, including the rights undermined by environmental degradation," said Wake Forest University law professor John Knox.
Does the faculty office have a future?
The Chronicle of Higher Education
May 6, 2018
Whether professors can manage without offices of their own is a question most college leaders avoid asking in public. At Wake Forest University, a recent business-school building offers faculty members a choice. Farrell Hall, has both traditional 120-square-foot offices lined up along hallways and glass-fronted, 90-square-foot offices clustered around communal spaces with tables and video screens for collaboration.
Study looks at why we all spew so much BS
Smithsonian
May 11, 2018
The social pressure to have an opinion and a lack of accountability are what lead to the mix of truth, half-truth and outright falsehood known as bullshit. According to John V. Petrocelli — a Wake Forest University psychology professor and the author of a new paper in The Journal of Experimental Social Psychology, the technical definition of bullshitting is "a pervasive social behavior involving communication with little to no concern for evidence and/or established semantic, logical, systemic, or empirical knowledge." Bullshitting is not lying per se—Petrocelli says a liar is someone who is actually concerned with the truth and is actively trying to divert their audience from the truth.
The 20 most interesting business school classes in the world, with links to their syllabi
Quartz at Work
May 8, 2018
Every year, the Aspen Institute honors forward-thinking professors with the Ideas Worth Teaching Awards, to "celebrate curricula that bring to life the promise of meaningful work in business." This year, the course "Why Business," taught by Matthew Phillips, James Otteson and Adam Hyde in the School of Business at Wake Forest University, was recognized.
9 battle-tested technologies to keep anyone from burning out
Inverse
May 10, 2018
"Much of our mental clutter stems from tasks we need to work on and information we need to remember," E.J. Masicampo, associate professor in the department of psychology at Wake Forest University, tells Inverse. These nine offloading tools are helping users wind down, pulling eyes away from screens and restoring clarity — and they could save lives, too.
Tuesday's 2018 primary elections had some quiet but big wins for criminal justice reformers
Vox
May 9, 2018
There were some very big victories in local races for anyone who cares about ending mass incarceration. These prosecutor offices are perhaps the most powerful in the criminal justice systems — helping decide who goes to prison, for what, and for how long. In the past, these races haven't gotten too much attention. A previous study by Ronald Wright of Wake Forest University School of Law, looking at data for 10 states, found that about 95 percent of incumbent prosecutors — often supporters of old "tough on crime" and war on drugs–focused policies — won reelection when they sought it between 1996 and 2006.
REGIONAL & TRADE
Judge slashes $50M punitive penalty against pork giant
91.5 WUNC
May 9, 2018
A federal judge has slashed $50 million in damages that a jury awarded neighbors of an industrial hog operation in order to punish a pork producer for smells and noise so bad that people couldn't enjoy their rural homes. The judge's order is unlikely to affect the upcoming negligence lawsuits targeting North Carolina hog operations because jurors aren't told their award could be capped, Wake Forest University law professor Sidney Shapiro said.
LOCAL
Boy Scouts honor Hatch
Winston-Salem Journal
May 11, 2018
The Boy Scouts of America honored President Nathan O. Hatch of Wake Forest University last week at the Distinguished Citizen Award dinner, held at the Benton Convention Center in downtown Winston-Salem.
Villalba named vice president at WFU
Winston-Salem Journal
May 11, 2018
Wake Forest University has appointed José Villalba as vice president for diversity and inclusion and chief diversity officer. Villalba will oversee university-wide efforts to advance equity, diversity and inclusion, WFU said in a statement. He will lead the Office of Diversity and Inclusion, which includes the Intercultural Center, the LGBTQ Center, the Women's Center and the Diversity Education initiatives.
Cooper budget adjustment emphasizes teacher pay raises, Medicaid expansion
Winston-Salem Journal
May 10, 2018
Gov. Roy Cooper's proposed adjustments to the 2018-19 state budget cover familiar ground, including additional spending for teacher pay raises, Medicaid expansion job-training and economic development. John Dinan, a political science professor at Wake Forest University, said, "as long as Republicans maintain super-majorities in the state House and Senate, the governor's budget priorities are likely to be adopted only in so far as they line up with the priorities of Republican legislative leaders."