FEATURED NEWS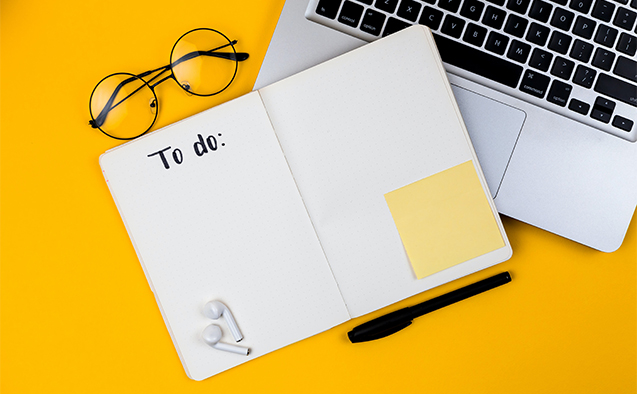 The psychology behind to-do lists and how they can make you feel less anxious
CNN
July 14, 2020
"When a goal is unfinished it might be a weight on your mind in terms of anxiety or worry and it colors how you see the world, because it's sort of tugging at the sleeve of your conscious attention," said Wake Forest psychology professor E.J. Masicampo. "It can be omnipresent whether you're aware of it or not." Masicampo and co-author Roy Baumeister, reported their findings from a study that showed people with unfinished short-term goals performed poorly on unrelated reading and comprehension tasks.
See Also: MSN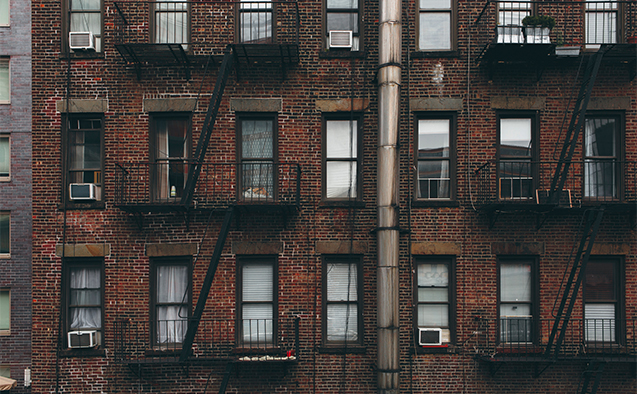 'Eviction crisis': Housing advocates fear waves of homelessness as moratoriums expire
NBC News
June 29, 2020
At the height of the pandemic, 42 states and the District of Columbia had statewide moratoriums on evictions in place, covering millions of renters, but presently, a little more than a dozen states have some kind of eviction protections in place, law professor Emily Benfer, said. "So now, less than half the country is covered by an eviction moratorium that isn't federal in nature. And as the unemployment insurance expires at the end of July, along with the majority of the remaining eviction moratoriums, we can expect to see a severe eviction crisis in the United States."
See Also: Newsweek, Teen Vogue, Popular Science, Yahoo! Finance, MS Magazine
NATIONAL & INTERNATIONAL
This recession is a bigger housing crisis than 2008
New York Magazine
July 13, 2020
Between 2006 and 2014, about 10 million Americans lost their homes to the foreclosure crisis. Today, upwards of 20 million U.S. renters are poised to be evicted between now and September, according to Emily Benfer, a law professor at Wake Forest School of Law and chair of the American Bar Association's Task Force Committee on Eviction.
Strong father-daughter relationships lead to healthier, happier women
Forbes
June 21, 2020
According to Linda Nielsen, professor of adolescent and educational psychology at Wake Forest, daughters who had strong relationships with their fathers growing up (no matter their economic or educational background, race or religion) get better grades, go on to make more money, and are more emotionally resilient as adults than peers who did not.
British Columbia poised to lose 'white rhino of old growth forests'
Mongabay
June 22, 2020
Wake Forest journalism professor Justin Catanoso, a regular contributor to Mongabay writes: A recently elected progressive government in British Columbia is weighing its policy options as it negotiates a new provincial forest plan, trying to satisfy the dire need for forestry jobs and a growing economy, while conserving old growth forests which store large amounts of carbon as a hedge against climate disaster. The outcome is uncertain.
Body cameras are seen as key to police reform. But do they increase accountability?
PBS NewsHour
June 25, 2020
"A lot of chiefs of police want these body cameras, because a lot of times they can also work in the department's favor and the officers' favor in depicting a resident's behavior," said Kami Chavis, a professor with Wake Forest School of Law.
Coronavirus responses highlight how humans have evolved to dismiss facts that don't fit their worldview
The Conversation
June 25, 2020
Philosophy professor Adrian Bardon writes: "Motivated reasoning" is what social scientists call the process of deciding what evidence to accept based on the conclusion one prefers. As I explain in my book, "The Truth About Denial," this very human tendency applies to all kinds of facts about the physical world, economic history and current events. The failure to acknowledge the truth about, say, climate change, is not explained by a lack of information. Instead, what strongly predicts denial of expertise on many controversial topics is simply one's political persuasion.
See Also: Scientific American
What it means to be 'aromantic,' according to experts
Pulse Nigeria
June 30, 2020
Folks in an online asexual community started talking about the fact that they see sexual attraction and romantic attraction as two different things, said Kristina Gupta, an associate professor in women's, gender and sexuality studies at Wake Forest. You could be both interested in a sexual relationship and a romantic relationship, you could be interested in only sexual relationships or only romantic relationships, or you could be interested in neither.
Senate's scuttling of EPA's no. 2 pick unlikely to slow agency
Bloomberg Law
June 26, 2020
Stan Meiburg, who served as the EPA's acting deputy administrator in the Obama administration, bemoaned the agency's lack of a full-time deputy chief. "By law, the deputy administrator is EPA's chief operating officer and plays a critical role in the effective operation of the agency under the administrator's leadership," said Meiburg, who now directs Wake Forest's graduate programs in sustainability. "Without regard to the merits of any particular candidate, it is unfortunate that a permanent deputy can't be confirmed."
Looted skulls and human remains are being sold in black markets on Facebook
Live Science
July 3, 2020
Most countries around the world have banned the looting of archaeological sites and graveyards. In the United States, "there is no law in any state which grants permission or acknowledges that it is legal to sell human remains. On the contrary, it is expressly illegal in a number of states," said Tanya Marsh, an expert in cemetery and funeral law at Wake Forest School of Law. In the private groups, some sellers claimed that they got their bones from medical colleges; but even if those claims were true, "there are no exceptions for human remains even if there is documentation that they are from the collection of a medical school or museum."
Cosby citing systemic racism as he fights assault conviction
Associated Press
July 5, 2020
Dean of Wake Forest University School of Divinity Jonathan Walton said that Bill Cosby undeniably boosted the representation of Blacks in American culture. Yet Walton, who teaches about African American social movements, said Cosby might not be the best messenger for today's moment. "One should agree with him as it relates to systemic racism and the injustices of the 'justice system,' while also being suspicious of what seems to be a pattern of his, of only identifying problems when they personally benefit him."
Foreign students caught between COVID-19 and ICE
Voice of America
July 9, 2020
This week, U.S. Immigration and Customs Enforcement (ICE) announced that F-1 visa holders will have to leave the country or risk deportation unless they take fall classes in person and not online only. This move affects around one million international students studying in the U.S., like Wake Forest senior Rafael Lima. Lima, a Brazilian student, is a communications major on a four-year, full-ride scholarship, one of only four awarded to a scholar in his country by a private donor from Brazil. "I just want to try to get back to my normal life," Lima explained, calling the year so far "really chaotic."
180 U.S. colleges, universities join lawsuit opposing Trump administration's new visa policy for int'l students
Xinhua News
July 12, 2020
The U.S. Immigration and Customs Enforcement (ICE) announced a restrictive new visa policy for international students, prompting over 180 U.S. colleges and universities to launch or join legal action against it. "This ICE policy will have far-reaching detrimental effects on our students and communities," said Wake Forest President Nathan O. Hatch, who urged more schools to join the movement and to "resist new federal restrictions that threaten the education and wellbeing of international students."
See Also: India West
10 steps to take to try to prevent your own eviction
New York Times
July 11, 2020
Emily Benfer, a professor at Wake Forest School of Law, has assembled a large amount of helpful information on local actions, with the help of many law and public health students. It's collected in a publicly available Google spreadsheet.
Looming evictions may soon make 28 million homeless in U.S., expert says
CNBC
July 10, 2020
Emily Benfer, a law professor at Wake Forest School of Law, began her career representing homeless families in Washington, D.C. Her first case involved a family that had been evicted after complaining to their landlord about the holes in their roof. One of the times she met with the family, one of the children, a 4-year-old girl, asked her: "Are you really going to help us?" Benfer struggled with how to answer. "I'd met them too late. I couldn't stop the eviction. They had already been sleeping on the subway, and in other people's homes. And you could see the effects it was taking on them."
How to stay honest when filing taxes in a pandemic year
Houston Chronicle
July 13, 2020
"While people often want to cheat in certain cases if it would benefit them, they also want to think of themselves as honest," said Christian Miller, professor of philosophy at Wake Forest. Miller explained that even small moral reminders can deter cheating.
INSIGHT: Plastic pollution Is an environmental justice issue
Bloomberg Law
July 14, 2020
Black people and other individuals of color are disproportionately affected by environmental harms like plastic pollution. Sarah J. Morath, an associate professor at Wake Forest School of Law, argues Congress can address these inequities by enacting the Break Free from Plastic Pollution Act.
REGIONAL & TRADE
Is it legal to require face mask use during a pandemic? Experts say yes, but here's the catch
Click Orlando
June 22, 2020
Wake Forest politics professor John Dinan, a leading national expert on federalism, said "state governments actually possess more power than the federal government in responding to a health crisis. State governments can issue shelter-in-place orders and close or open businesses and schools – powers that can only be exercised by state and not federal officials."
The psychology of bullshit: Psychology research unpacks this increasingly pervasive phenomenon.
Psychology Today
July 2, 2020
Wake Forest psychologist John Petrocelli found evidence to support that bullshitting tends to happen when there's social pressure to provide an opinion and a social "pass" that will allow someone to get away with it. Fast-forwarding to the "post-truth" world of 2020, where facts and expertise have been declared dead, opinions are routinely confused with news, and objective evidence is endlessly refuted, the case could be made that bullshit has reached epic proportions.
Elderly exercise: Losing weight safely as we age
Ivanhoe Newswire
July 2, 2020
"When people want to lose weight what they want to lose is fat, but some of what you lose is muscle and bone," explained Kristen Beavers, assistant professor of health and exercise science at Wake Forest. Resistance training can prevent muscle and bone loss, so Beavers and her team developed a weighted vest that provides resistance for the wearer. They asked 40 seniors in the pilot study to wear the vest up to ten hours a day and found that those who wore the vest preserved their bone, especially at the hip.
See Also: WMC-TV (Memphis)
Belonging, mentorship and race
Open Campus
July 10, 2020
Wake Forest psychology professor Shannon Brady was one of the researchers looking at the effects of a brief mentorship intervention on Black college students' outcomes. Even just a one-hour session, said Brady, helps break down that hurdle because students see that their worries aren't impossible to fix. "We give them a chance to reflect on it themselves, and broadly what we find is people find a way that it does connect."
Future of sports up in the air
WRAL
July 9, 2020
The unknown question is what will happen to college's big moneymakers, like football and basketball. "I'm skeptical of any plan working out in its entirety," said Todd McFall, a sports economist at Wake Forest. The self proclaimed sports fan hopes for a return action, but admits it's a tall task, "They'll need to take a lot of precautions over the next couple of months to make sure all of the participants are safe either on court, on the fields or up in the stands." Although McFall thinks it's possible to bring college sports back, he said, "on a continuum of no fans to full houses, I would say it's much more probable to have no fans."
Governor holds off on Phase Three reopening for another three weeks
Statesville Record & Landmark
July 14, 2020
The decision on bowling alleys "deserves significant attention," said politics professor John Dinan, a national expert on state legislatures. "In a way, it suggests the governor is likely to continue to exercise sole discretion about the pace and timing of any reopening. The legislature has been unable to pass any meaningful laws limiting the governor's authority. The state Supreme Court is signaling by today's action that it is unlikely to support lower-court judgments that limit the governor's decision-making."
Why science is so easy to dismiss
KERA (Dallas)
July 13, 2020
"Motivated reasoning" is deciding what evidence to believe based on a conclusion that one prefers. Is that why some people wear masks and others don't? Philosophy professor Adrian Bardon, appeared on KERA's "Think" podcast to talk about how identity, political affiliation, culture and rationalization have led to science denial.
Empathy: The first step towards inclusion
Society of Women Engineers
July 14, 2020
"Many intentional efforts are being made to incorporate empathy into engineering curricula and prepare future engineers to be more empathic," said Adetoun Yeaman, an engineering education post-doctoral fellow at Wake Forest. Yeaman co-authored this article on empathy's role in inclusive engineering.
Is it time to kill the penny
Planet Money
July 14, 2020
Penny defenders' strongest argument was that eliminating it would hurt consumers by inflating costs with a "rounding tax." But Wake Forest economist Robert Whaples conducted a study of convenience stores and found that the final digit of purchases, which usually involve multiple products and a sales tax, was pretty much random. "And so if you round it to the nearest nickel, the customer wouldn't get gouged." Sometimes you'd round up; other times you'd round down. In the end, it would basically be a wash.
Data science, quarantined
MIT Sloan Management Review
July 15, 2020
"The data we use to make good managerial decisions has been caught up and turned upside down in this unpredictable marketplace," said Jeff Camm, professor and the associate dean of business analytics at Wake Forest. Camm co-authored an article about the pandemic's impact on big data, traditional predictive models and machine learning.
How historians view museums: Hall of fame tells a tactile tennis tale
Tennis.com
July 16, 2020
Museums, such as the International Tennis Hall of Fame, don't just house objects; they offer an interpretative, narrative dimension. "It's like a movie or a book," said David Lubin, professor of art at Wake Forest. "Somebody is producing an experience and asking you to come along for the ride."
The Character Gap with Christian Miller
Give and Take
July 16, 2020
Have you ever wondered if you're a good person? Have you asked how you could be a better one? Do your moral failings bug you? Christian Miller has spent his whole life studying these questions. Wake Forest philosophy professor and the author of "The Character Gap" joined the "Give and Take" podcast to talk about morality and what it means to live a good life.
LOCAL
Black parents are having 'the talk' with their sons and daughters to prepare them for interactions with law enforcement
Winston-Salem Journal
June 20, 2020
Wake Forest history professor Anthony S. Parent Jr., said that Black parents have historical and societal reasons to warn their children. "They raised sons to exercise caution when in the presence of the police to avoid arrest which could lead to a beating and a record.…Parents now warn their children to keep your hands in plain sight on the steering wheel or the dashboard when stopped by the police."
Protesters shut down University Parkway in Winston-Salem
Winston-Salem Journal
June 22, 2020
Brittany Battle, a protest organizer, said that the city's continuing protests have become a movement. "This is necessary for sustained pressure on the city, the state and nationally," Battle said. "Thank you for showing up in the middle of a pandemic. It's hot out here." Battle is an assistant professor of sociology at Wake Forest.
The Winston-Salem Symphony announces newly elected directors
YES! Weekly
June 25, 2020
Christopher Gyves, adjunct professor at the Wake Forest School of Law, is one of four newly-elected directors for the Winston-Salem Symphony Class of 2020.
Experts weigh in on 2020 North Carolina races amid pandemic
WGHP
June 24, 2020
"One thing is, people assess their governors in a different way than they might assess their senators or their house members. For one thing, voters see their governors a lot more than they see their congressional members," Wake Forest political scientist John Dinan said. "The advantage of a governor running in a difficult, crisis time is the chance to show crisis leadership."
Examining distrust of science during pandemic
Spectrum News
June 26, 2020
As we navigate through the coronavirus pandemic, we're often told science is the key to finding our way out. But last week, the country's top infectious disease expert, Dr. Anthony Fauci said the public as a whole isn't buying in. "When we see denial, it's a combination of threats to your identity or the group you identify with," said philosophy professor Adrian Bardon. The groups often split along partisan lines.
N.C. favors Cooper for re-election. Forest hopes COVID-19 fatigue will become a factor
Winston-Salem Journal
June 29, 2020
Gubernatorial responses to the coronavirus have become an issue in campaigns in several states, said politics professor John Dinan. "Various candidates around the country have taken issue with how governors have handled the virus response."
Hanes Mall reaches crossroads with shift in two anchor spaces
Winston-Salem Journal
June 28, 2020
The planned arrival of Truliant Federal Credit Union, a second non‑retail anchor at Hanes Mall, has drawn both glass-half-empty and glass-half-full perspectives. "The presence of hundreds of new people working in what was once Macy's can be a boost for mall business in the short run — as Truliant employees step into the mall for some of their specialty shopping needs, as well as immediately accessible food service," said Roger Beahm, the executive director of the Center for Retail Innovation at Wake Forest School of Business. "It will also mean a further long-term loss in overall shopper traffic that could have been generated by a major retailer."
Governor vetoes bills that would reopen gyms, bowling alleys and other venues
News & Record
July 2, 2020
Even with the bipartisan support for reopening gyms and fitness centers, it is unlikely Democratic legislators would vote to override a Cooper veto, said John Dinan, a political science professor at Wake Forest and a national expert on state legislatures. "Some Democratic legislators who are willing to support a bill on its initial passage are often not willing to hold to this position and be seen as challenging a Democratic governor when it comes time to hold a veto override vote."
See Also: The Winston-Salem Journal
Wake Forest Baptist COVID-19 antibody study finds higher positive percentage rate
News & Record
July 5, 2020
Several prominent health law professors, including Wake Forest's Mark Hall, are studying whether individuals who have recovered from the virus should play a major role in the reopening of the local and U.S. economies. Hall and Stanford University's David Studdert released a brief in May in the Journal of American Medical Association that discussed the concept of "an immunity passport."
Wake Forest University professor studying challenges of remote learning
WFMY
July 16, 2020
Danielle Parker Moore, an assistant professor of education and executive director of The Wake Forest Freedom School, is researching the challenges of remote learning by gathering data and surveying local parents. Although her study is in the early phases, Parker Moore is noticing access to technology plus the number of people at home who need to use it are just some of the roadblocks. She also wants to know if families got the support they needed from the district. "What were some of the ways in which that support showed up? What are some things they wish were different? Basically, what kind of challenges they had with trying to transition to that online platform."
See Also: YES! Weekly