Main Content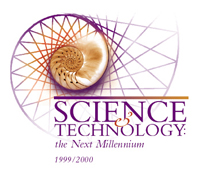 A Wake Forest University weekend film symposium, "The (Mis)representation of Science and Technology in Film: Genetic Engineering, Cloning and Other Technology-Altered Bodies," will feature films and discussions Oct. 1-2.
In a double feature, "Gattaca" and " Robocop" will be shown at 8 p.m. on Oct. 1 in Benson University Center's Pugh Auditorium.
On Oct. 2, a student panel will discuss "Science and Technology Go to the Movies: The WFU Student and Genetic Fantasies." The panel, moderated by Professor of Humanities Robert Utley, will be held from 12:30 p.m. -1:45 p.m. in Benson University Center, Room 410.
From 2 p.m.-3:15 p.m., five Wake Forest professors will discuss science and technology in film: Mary Dalton, communication; Cynthia Gendrich, theater; Cliff Zeyl, biology; Ulrike Weithaus, humanities; and Bill Leonard, the divinity school.
At 3:30 p.m. a second student panel will address "Nit-wits, Dolts and Imbeciles: Decoding Science Fiction Movies." Candyce Leonard, an associate professor of humanities, will lead the discussion.
A Saturday night double feature will include "Alien Resurrection" and "Blade Runner." The first movie begins at 8 p.m.
The event is part of Wake Forest's "Science and Technology: The Next Millennium," a yearlong examination of science and technology featuring a series of speakers, events and activities focusing on topics including cloning, computer security issues and the state of the environment. Co-sponsors of the film series include Wake Forest's Student Union and the humanities program.
Admission to all films and discussions is free. For information, call 758-4869.
Categories: Arts & Culture, Events, Research, Speakers
Subscribe
Sign up for weekly news highlights.
Subscribe