Main Content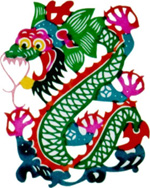 Wake Forest University will offer a program to celebrate the Chinese New Year from 12 p.m. to 4 p.m. Feb. 13 in the theater lobby of Scales Fine Arts Center.
The program will feature demonstrations and hands-on activities highlighting various aspects of Chinese culture, including calligraphy, painting and acupuncture. Participants will be able to find their Chinese zodiac signs. The traditional celebratory lion dance and other historical dances are scheduled throughout the afternoon.
Experts will be lecturing on Feng Shui, the ancient Chinese art of design and placement; Qi Gong, breathing exercises intended to boost positive energy; and Tai Chi.
Several activities are planned for children. They will learn about the zodiac animals and the history behind them. Children can also learn how to use chopsticks and make paper lanterns. Some participant will be dressed in historical costumes.
The program is free and open to the public. Traditional Chinese food will be provided at a small charge. For more information, call 758-5675.
Categories: Arts & Culture, Events
Subscribe
Sign up for weekly news highlights.
Subscribe