Main Content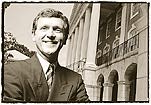 Baptist scholars from around the world will gather at Wake Forest University this summer to reflect on Baptist thought in the 20th century during the second International Conference on Baptist Studies.
Titled "Baptists in the 20th Century: A Retrospective," the conference will be held July 19 through 22. Worship services, lectures and scholarly paper presentations are free and open to the public. The conference will take place in Wait Chapel and the adjoining Wingate Hall.
"The celebration is meant to bring together Wake Forest Divinity School students and faculty, along with national and international Baptist scholars to discuss what impact Baptists have had on our world during the 20th century," said Wake Forest Divinity School Dean Bill J. Leonard.
The conference is expected to draw as many as 80 Baptist scholars from six continents. Countries represented include the United States, Norway, Ukraine, New Zealand, Scotland, Columbia and South Africa.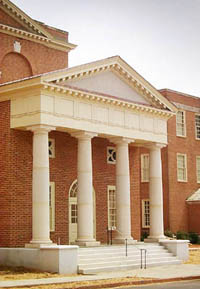 "I believe the conference will be a way of linking Baptists in the United States to Baptists around the world," said Leonard. "We will have the opportunity to discuss different Baptist issues, from church and state matters in England to Baptist thought in Eastern Europe to Southern Baptist issues."
During the conference, leading religion scholars will present papers that address Baptist thought in North America, South America, Europe, Africa, Asia and Australia.
Pastor Emeritus Gardner Taylor of Concord Baptist Church in Brooklyn, N.Y., will deliver the keynote address, "A Benediction for Baptists," at 8 p.m. on July 19 in Wait Chapel. Taylor's address is the kickoff of the program. "He is a dean among Baptist preachers in the United States and has written extensively on preaching and pastoral ministry," Leonard said. He was a leader in the founding of the Progressive National Baptist Convention and a longtime colleague of the Reverend Martin Luther King Jr.
James Dunn, visiting professor of Christianity and public policy at the Wake Forest Divinity School, will deliver a keynote address, as well, at 8 p.m. on July 20 in Wait Chapel.
Some of the other topics to be addressed include "Patterns of Canadian Baptist Life in the 20th Century;" "Baptists and Theological Writing in Latin America, 1961 – 2000;" "Baptists and Tribal Identity in North East India;" "Seeking Unagawaewae: Constructing Baptist Identity in New Zealand;" and "Baptist Theological Education in South Africa."
Conference organizers include Ian Randall of Spurgeon's College in London and the International Baptist Theological Seminary in Prague, David Bebbington of the University of Stirling in Scotland, and Dean Leonard of the Wake Forest Divinity School. The conference is hosted by the divinity school, in conjunction with the Southern Baptist Historical Society, the Alliance of Baptists, and numerous Winston-Salem Baptist churches.
For more information, call the Wake Forest Divinity School at 336-758-3957.
Categories: Events, International, School of Divinity, Speakers, University Announcement
Subscribe
Sign up for weekly news highlights.
Subscribe