Main Content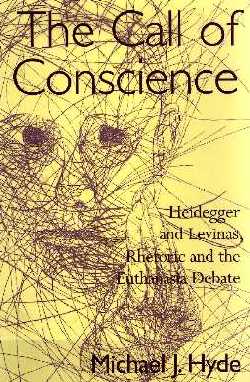 Michael J. Hyde, University Distinguished Professor of Communication Ethics at Wake Forest University, was recently honored with two awards from the National Communication Association for his book, "The Call of Conscience: Heidegger and Levinas, Rhetoric and the Euthanasia Debate."
Hyde received the Diamond Anniversary Book Award, given yearly to the most outstanding scholarly book, and the Marie Hockmuth Nichols Award for Outstanding Scholarship in Public Address.
"The Call of Conscience" examines the relationship between conscience and rhetoric as they relate to euthanasia. Hyde analyzes the moral discourse of the ongoing debate in the United States over euthanasia and physician-assisted suicide, including the key definitions, arguments and narratives of the debate's rhetoric.
Hyde has received national, state and university research grants for his work in the rhetoric of medicine. He co-produced and co-wrote the documentary training video "Great Expectations: Life and Death in the World of High Tech Medicine" and produced the documentary "Negotiating Death: A Rhetorical Perspective on Euthanasia."
Hyde has written more than 50 articles and critical reviews in scholarly journals and edited the book "Communication Philosophy and the Technological Age."
Categories: Faculty, Recognition, University Announcement
Subscribe
Sign up for weekly news highlights.
Subscribe