Main Content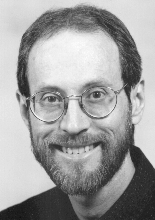 Fiction writer and memoirist Lee Martin will speak at Wake Forest University on Jan. 31 as part of the university's Writers Reading Series. He will read from his work at 8 p.m. in Tribble Hall's DeTamble Auditorium. This event will be followed by a reception and booksigning. All events are free and open to the public.
Martin is the author of three books, including the novel "Quakertown," recently published by Dutton. His other books are "From Our House," a memoir, and "The Least You Need to Know," a short story collection and winner of the Mary McCarthy Prize in Short Fiction.
Set in Texas during the 1920s, "Quakertown" is about a flourishing black community that was segregated from its white neighbors. It chronicles the life of a black gardener who tries to defy racism and prejudice to unify both communities.
Martin is a recipient of a National Endowment for the Arts fellowship and the Lawrence Foundation Award. He teaches at Ohio State University. He has been praised by writers including Lorrie Moore, Kent Haruf and Charles Baxter. Novelist John Dufresne called Martin "one of the undiscovered geniuses of American prose."
For information, call Jane Mead, assistant professor of English, at 336-758-5382.
Categories: Arts & Culture, Speakers
Subscribe
Sign up for weekly news highlights.
Subscribe