Main Content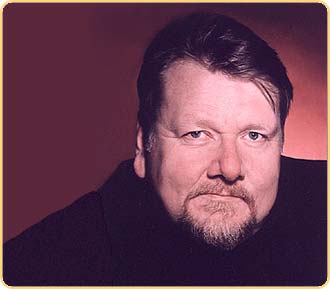 Canadian tenor Ben Heppner will replace mezzo-soprano Frederica von Stade on Wake Forest University's Secrest Artists Series schedule.
Von Stade is suffering from vocal stress and cannot sing for the next six weeks.
Heppner, recognized as one of the world's finest dramatic tenors, will perform at 8 p.m. Oct. 5 in Wait Chapel.
The concert is presented in partnership with ArtsIgnite Festival 2002 and the Arts Council of Winston-Salem and Forsyth County.
Heppner is known for his performances in some of opera's most challenging roles, such as Tristan in Wagner's "Tristan und Isolde" and Verdi's "Otello."
Heppner was a 1988 winner of the Metropolitan Opera auditions. He made his debut at the Metropolitan Opera singing the title role in "Idomeneo" and has appeared with that company in several other roles. He also regularly performs with the Royal Opera Covent Garden, Vienna State Opera, Opéra National de Paris, and Lyric Opera of Chicago. In addition, he appears with the world's leading orchestras including the Berlin Philharmonic, Vienna Philharmonic, Chicago Symphony, the Royal Philharmonic and the Boston Symphony.
Heppner's latest solo CD "Airs Français" was released last fall. Other solo recordings include "My Secret Heart," "Dedication," "Ben Heppner sings German Romantic Opera" and "Great Tenor Arias." He received a Grammy Award in 1998 for his recording of "Die Meistersinger."
A native of British Columbia, Heppner began his musical studies at the University of British Columbia School of Music. He first gained attention in Canada in 1979 as the winner of the Canadian Broadcasting Company Talent Festival. He was the subject of a documentary for CBC Television's "Fifth Estate," a weekly prime-time news program, in February 1991. In 1998, CBC television's "Something Special" featured Heppner in an hour-long portrait of the artist.
Tickets for the Heppner concert will be $30 for adults and $20 for senior citizens and non-Wake Forest students. Tickets already purchased for the von Stade concert will be honored for the Heppner performance. For information, call 336-758-5757. Tickets may be purchased through the Stevens Center Box Office at 336-721-1945. Group discounts are available.
Heppner will also conduct a master class with Wake Forest voice students at 1 p.m. on Oct. 6 in Brendle Recital Hall. The public is invited to sit in the audience. Admission is $8 for the master class at the door.
A pre-concert lecture by Teresa Radomski, Wake Forest professor of music and vocal specialist, will begin 45 minutes before the performance.
Categories: Arts & Culture, Events
Subscribe
Sign up for weekly news highlights.
Subscribe