Main Content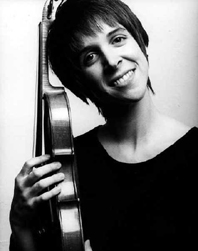 The Jazz Strings Project, a new group featuring violinist Jacqui Carrasco, guitarist Mark Mazzatenta, and electric bassist Wolfgang Planz, will present its first concert in Brendle Recital Hall in the Scales Fine Arts Center at Wake Forest University on Oct. 8 at 8 p.m.
The concert will include contemporary classics of musicians such as Pat Metheny and Charles Mingus, original compositions of the performers, and jazz-inspired arrangements of tango music.
An assistant professor of music at Wake Forest, Carrasco is an active improviser of many types of music, including jazz and Argentine tango. She has performed with artists such as Anthony Braxton, Yo-Yo Ma, Mark Dresser and Ethan Iverson. Her career as a soloist and chamber musician has included performances throughout the United States, Canada, Europe, Japan, Mexico and Russia.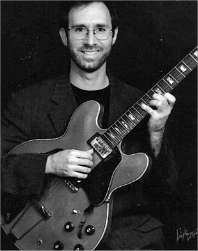 Mazzatenta is the head of the guitar program at the University of North Carolina at Greensboro. Mazzatenta has excelled in the jazz and classical musical genres as both a performer and a composer. He has performed as a guest musician with Chris and Dan Brubeck. Mazzatenta has also recently recorded a CD of original jazz compositions with his Triad-based band.
In his native Germany, Planz founded the Carlotta Jazz Quartet, with whom he performed his original compositions. Since coming to the Triad in 1998, he has performed and recorded with musicians such as Ken Rhodes and Scott Sawyer.
The performance of the Jazz Strings Project is free and open to the public. For more information, visit www.wfu.edu/Academic-departments/Music or call 336-758-5364.
Categories: Arts & Culture, Events
Subscribe
Sign up for weekly news highlights.
Subscribe