Main Content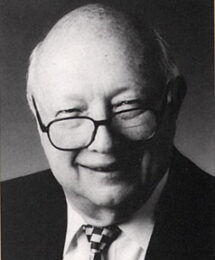 Ben Procter, author of a biography on William Randolph Hearst, will present a lecture titled "William Randolph Hearst: Government by Newspaper" on Oct. 31 at Wake Forest University. The talk, highlighting Hearst's journalistic influence on society, will be held at 4 p.m. in Tribble Hall's DeTamble Auditorium.
Procter is currently working on the second volume of the Hearst biography. He is professor emeritus of history at Texas Christian University.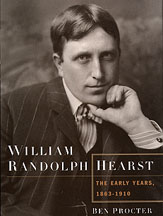 Hearst was born in 1863, the son of a multimillionaire miner and rancher. At 23, he became the owner of the San Francisco Examiner, a newspaper his father had accepted as payment for a gambling debt.
Hearst's mix of investigative reporting and sensationalism at the Examiner has been credited with initiating the Spanish-American War of 1898, suggesting the assassination of President McKinley, and fueling racial tensions.
He also enjoyed a brief stint in politics.
The lecture is sponsored by the history department and the E.E. Folk Fund of the journalism program. It is free and open to the public. For more information, call 336-758-5502.
Subscribe
Sign up for weekly news highlights.
Subscribe