Main Content
Note to Editors: Band members will be available for advance interviews by telephone to promote the event beginning Nov. 1. To arrange an interview, call the Wake Forest University News Service at 336-758-5237 or Rachel Cook at 336-758-4144.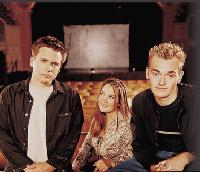 The bluegrass revival band Nickel Creek will perform Nov. 16 at 8 p.m. in Wait Chapel at Wake Forest University. The concert is sponsored by the Wake Forest Student Union.
Tickets go on sale Oct. 23 to Wake Forest students and staff and on Oct. 26 to the public. They will be available for students and staff at $15 each through the Benson Center ticket office at 336-758-4265 and for the public at $20 each through Ticketmaster at 336-722-6400 or at the nearest Ticketmaster location.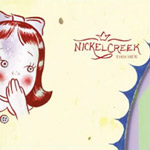 Though originally a bluegrass band, Nickel Creek has developed a sound that Terry Teachout of the New York Times calls "polystylistic." Chris Thile and Sean Watkins, the music and lyric composers of the group, draw upon both personal experiences and eclectic musical preferences for inspiration.
"It's like having paintbrushes in all different sizes and shapes" said Thile on the group's website at www.nickelcreek.com. "Each brush paints color in a different way. What we're trying to do is grab a really interesting brush and then blend all the various colors—of all the genres of music we love."
The group has been performing together since 1990. Thile plays the mandolin, Watkins plays the guitar and his sister, Sara, plays the fiddle. They formed a family group with Thile's father, Scott, and toured the festival circuit for a decade. Scott Thile left the band upon the 2000 release of their debut album, "Nickel Creek."
The event is part of the band's Fall 2002 "This Side" Tour to promote their second album. "This Side" debuted in August at No. 2 on Billboard's country album chart.
Their self-titled first album went gold, also earning the band two Grammy nominations, a spot as one of the five music innovators of the millennium in Time Magazine and an appearance on the "Tonight Show" with Jay Leno.
For more information, contact 336-758-4869.
Categories: Arts & Culture, Events
Subscribe
Sign up for weekly news highlights.
Subscribe