Main Content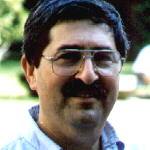 Michael Malbin, professor of political science at State University of New York at Albany, will give the lecture "Life After Reform: When the Bipartisan Campaign Reform Act Meets Politics" at Wake Forest University at 3 p.m. April 24. The free, public event will be held in Benson University Center's Pugh Auditorium.
The lecture will focus on the impact and effects of the recently enacted Bipartisan Campaign Reform Act of 2002, which is more commonly known as McCain-Feingold.
Malbin is the executive director of the Campaign Finance Reform Institute, a nonpartisan research and educational institution in Washington, D.C. The lecture title is also the title of a forthcoming book being published by the institute and edited by Malbin.
Malbin, an expert on legislative politics, campaign finance and the U.S. Congress, served as a guest scholar at the Brookings Institution, where he finished the book "The Day After Reform: Sobering Campaign Finance Lessons from the American States," which he coauthored with Thomas Gais.
He worked for the Iran-Contra Committee, the House Republican Conference and as a speechwriter to the secretary of defense. He was also a presidential appointee to the National Humanities Council from 1990-94.
Subscribe
Sign up for weekly news highlights.
Subscribe