Main Content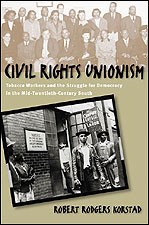 Author Robert Korstad will present a lecture at Wake Forest University titled "Like Being Reconstructed: The Legacy of Labor and Civil Rights Activism in 1940s Winston-Salem" Sept. 22 at 6 p.m. in Scales Fine Arts Center, Room A102.
The free lecture will be based on Korstad's newest book, "Civil Rights Unionism: Tobacco Workers and the Struggle for Democracy in the Mid-Twentieth-Century South," a provocative look at race and gender in labor history in Winston-Salem.
The book, drawing on interviews with both blacks and whites, examines the history of the forgotten heroes of Winston-Salem's Local 22 of the Food, Tobacco, Agricultural and Allied Workers of America (FTA-CIO). Korstad contends that the defeat of civil rights unionism after the Cold War undermined later civil rights efforts for economic equality and continues to constrain the prospects for justice and democracy.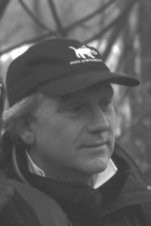 An associate professor of public policy studies and history at Duke University, Korstad directs the B.N. Duke and Trinity Scholars programs and is the author of several publications. His research interests include 20th century U.S. history, labor history, African-American history and contemporary social policy.
The lecture is co-sponsored by the Wake Forest history department and gender and women's studies department.
For more information, contact Simone Caron at 336-758-5556.
NOTE TO THE EDITOR: Robert Korstad is available for interviews before or after the lecture. To arrange an interview, contact the Wake Forest News Service at 336-758-3257.
Subscribe
Sign up for weekly news highlights.
Subscribe