Main Content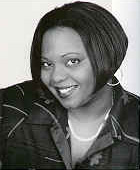 Wake Forest University will kick off their Homecoming Weekend with the ColorBlind Comedy Tour, featuring comedians Cocoa Brown and JJ, Oct. 9 at 7 p.m. at Wait Chapel.
Cocoa BrownBoth Brown and JJ are part of the nearly 350-person strong network of comedians that ColorBlind Comedy Tours creator, Michael (Red Bone) Alcott, operates. Created to reinforce the fact that comedy can be color blind, ColorBlind began as Red Bone's personal act five years ago. After witnessing a great deal of racial barriers in the business, he decided in 2001 to open up the tour to other comedians with his same hard-work ethic and color-blind philosophy and provide them opportunities to perform for more mainstream audiences.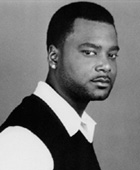 "A lot of black comedians want to do more mainstream comedy (in what is often dubbed the white comedy houses), but they aren't given a chance because people think that all they do is black comedy. But these comedians can relate to whites, and that's where ColorBlind comes into the picture," said Red Bone.
Red Bone, a white comedian who performs black comedy, has penetrated color barriers himself to become highly popular among both black and white audiences. He hopes to achieve this kind of acceptance for the other comedians in his network. "Cocoa and JJ are true professionals. They really appeal to college audiences and perform comedy that regular people can relate to—regardless of their color. People are going to laugh and have a good time with them."
Brown, who became involved with ColorBlind because "funny has no color; funny is just funny," is described as an energetic comedienne with a Richard Pryor-meets-Jerry Lewis wit, a Marilyn Monroe-if-she-was-black sex appeal and a coolness-of-Whoopi-Goldberg delivery. Always playing to her individual audience, Brown combines mainsteam and blue comedy with songs, impressions and improvisation.
Among Brown's numerous television, film and comedy club appearances, she has performed on "Showtime at the Apollo," Comedy Central's "Comic Groove" and Cedric The Entertainer's Comedy Tour.
Comedian Jeremiah Williamson, known simply as JJ, is one of the most sought after rising stars in the industry today. He has worked with comedy giants such as Chris Tucker, D.L Hugley and Steve Harvey. JJ's television circuit includes "BET Comic View" and "Showtime at the Apollo." He has entertained thousands at popular venues such as the Los Angeles and Miami Improv, the Chicago House of Blues and Caroline's of New York.
The event is co-sponsored by Wake Forest's Student Union and Unified Rhythms Hip Hop Dance Squad. Founded in 2001, Unified Rhythms is an elite multicultural group of women with the goal of balancing cultural diversity on campus through service, leadership, music and dance.
Tickets are available at the Benson University Ticket Office for $10, general admission, and $5 for students. For tickets or more information, call 336-758-4265.
NOTE TO THE EDITOR: Red Bone, Cocoa Brown, JJ and Event Coordinator Sudie Nallo are available for interviews. To arrange an interview, contact Pam Barrett at 336-758-4144.
Categories: Arts & Culture, Events
Subscribe
Sign up for weekly news highlights.
Subscribe