Main Content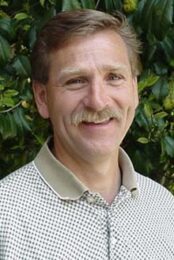 The enormous challenges in managing the physical disability of older Americans is as important an issue as any in the field of medicine today, says a Wake Forest University professor.
Jack Rejeski, Wake Forest Professor of Health and Exercise Science, edited a special supplement dedicated to prevention of disability in older adults in the October 2003 issue of the American Journal of Preventive Medicine. The increased health problems associated with the increased life expectancy of Americans creates serious economic problems when grappling with the costs of caring for these individuals, Rejeski says.
"It is important to emphasize to health professionals and to the public that simply living a sedentary life into older age can lead to disability," Rejeski writes in the journal's introduction. "The old adage of 'use it or lose it' is key to maintaining physical independence as a person grows older."
Rejeski says this is the first time the American Journal of Preventive Medicine has dedicated an issue to the prevention of physical disabilities in older adults. The piece addresses strength training for older adults, balance training, aging stereotypes and the challenges for changing behavior for that age group.
"We hope this work plants a seed for better understanding of the health of this age group and encourages continued research in this area," Rejeski says.
A 2002 conference organized by Rejeski and funded by the Robert Wood Johnson Foundation and the Centers for Disease Control and Prevention inspired the articles in the supplement. Articles were written by many of the top health researchers in the nation, including Shannon Milhalko, assistant professor of health and exercise science at Wake Forest.
Rejeski, who has taught and researched at Wake Forest for 25 years, is available for interviews on prevention of physical disability in older adults. He can also comment on the research presented in the American Journal of Preventive Medicine's October supplement.
To arrange an interview with Rejeski, contact Sarah Mansell at manselss@nullwfu.edu or 336-758-4393. For more information on the October 2003 issue of the American Journal of Preventive Medicine, contact Rejeski at rejeski@nullwfu.edu.
Subscribe
Sign up for weekly news highlights.
Subscribe