Main Content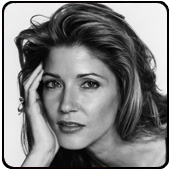 Candace Bushnell, best-selling author of "Sex and the City" will speak on "Sex and the City: An Honest Look at Love and Relationships" at Wake Forest University Oct. 22 at 7 p.m. at the Benson University Center, Room 401. During her lecture, she will also discuss her books, her life and the rise of what she describes as her "semi-famous" career.
Most people know that Bushnell has something to do with the HBO hit television series, "Sex and the City," starring Sarah Jessica Parker, but what they usually do not know is that the series is based on her book, "Sex and the City." The book started out in 1994 as a column in the New York Observer.
Bushnell's writing career began when she was a New York University undergraduate covering the Studio 54 scene for Beat magazine. She went on to become a freelance writer for women's magazines, including Ladies Home Journal, Self and Mademoiselle.
The New York Observer editors provided her big career break when they asked her to "write what you know." So, Bushnell created her alter-ego Carrie and started writing about her own life and that of her friends, acquaintances and the New York City's social elite. Since then, Bushnell's life has moved past the "TV Carrie" (who she says she isn't like anymore), and written two other books.
Her second, "Four Blondes," is another uncensored look into the mating rituals of the Manhattan elite, and her latest, "Trading Up," is a comedy of manners in which a lingerie model's reach exceeds her grasp and her newly found success goes to her head.
After the lecture, a reception and booksigning will be held in the Wake Forest College Book Store. The event is sponsored by the Student Union.
Tickets will be available in advance at the Benson University Ticket Office or at the door at 6 p.m. Cost is $3 for Wake Forest students, faculty and staff and $5 for the public. For more information, call 336-758-4265.
NOTE TO THE EDITOR: Television crews can tape the first 10 minutes of the presentation.
Categories: Arts & Culture, Events, Speakers
Subscribe
Sign up for weekly news highlights.
Subscribe