Main Content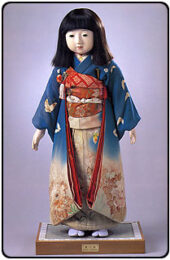 Wake Forest University's Museum of Anthropology will host a lecture titled "Miss Kagawa, Japanese Friendship Doll" with Darlene Guerry, founder of the North Carolina Friendship Doll Exchange Association, Oct. 21 at 7 p.m.
Guerry will discuss "Miss Kagawa's" history and the history behind the Friendship Doll Exchange in 1927 between the United States and Japan.
The doll, which is on loan to the Museum of Anthropology courtesy of the North Carolina Museum of Natural Sciences, is one of the few friendship dolls that remain of the 58 sent to the United States. The doll will be on display that night only.
Guerry is a graduate of Wake Forest, Elon University and Wake Forest School of Medicine. She is a member of JADE (Japanese American Doll Enthusiasts) and the owner and manufacturer of a line of Japanese Sakura miniatures. An exhibit of her miniatures is on display at the Angela Peterson Doll and Miniature Museum in High Point.
The lecture is free and open to the public. For information call the museum at 336-758-5282 or send an email to moa@nullwfu.edu.
Categories: Arts & Culture, Events
Subscribe
Sign up for weekly news highlights.
Subscribe