Main Content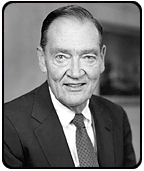 John C. Bogle, founder of The Vanguard Group and president of the Bogle Financial Markets Research Center, will speak at Wake Forest University in the Benson University Center's Pugh Auditorium at 4:30 p.m. Oct. 30.
A booksigning will follow the lecture. The event is free and open to the public. Parking will be available at Groves Stadium, and a shuttle will run continuously from the stadium to campus from 3 p.m. – 6:45 p.m.
Bogle's lecture, "After the Boom and Bust, What Lies Ahead for Financial Markets," is part of the Calloway School of Business and Accountancy's annual Joseph A. Jones Finance Lecture Series. This is the event's third year.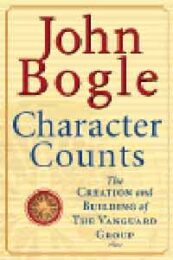 The Jones Lecture Series was established through a gift from Joseph A. Jones, a 1961 graduate of the Calloway School. The series brings distinguished members of the financial community to the university to discuss issues facing finance professionals and educators.
Bogle, a frequent guest on CNBC's "Louis Rukeyser's Wall Street," will draw from his five decades of experience to discuss the drawbacks of active management and how passive management and its lower management fees and expenses can provide investors with much higher return.
"We are thrilled to have someone of Mr. Bogle's expertise and reputation as our 2003 Jones lecturer. Many people have portfolios that haven't been doing very well over the past three years, and they're paying 1 to 2 percent to get those poor results. The overall evidence shows that Mr. Bogle's more passive investment approach provides superior investment performance over an expensive active management approach," said James Cotter, associate professor of finance and director of the analytical finance program at Wake Forest.
In 1974, Bogle created Vanguard to provide an alternative to the industry's standard practice of holding funds captive to a fund management company that gained its profits through portfolio management, marketing and administrative services. In 1975, he founded the Vanguard 500 Index Fund, the first index mutual fund.
Today, Vanguard is one of the two largest mutual fund organizations in the world, with more than 140 funds and assets worth more than $620 billion. The Vanguard 500 Index Fund is the largest fund in the group at $78.8 billion.
The recipient of numerous awards, Bogle was named one of Fortune magazine's four "Giants of the 20th Century" in the investment industry in 1999. He is the author of several books, including two best-sellers on mutual funds. His latest book, "Character Counts: The Creation and Building of The Vanguard Group," was published in 2002.
Bogle is a Princeton University graduate and has seven honorary doctorate degrees.
For more information, call 336-758-5110.
NOTE TO THE EDITORS: John Bogle is available for interviews the day of the event. To arrange coverage or an interview, contact Pam Barrett at 336-758-4144.
Categories: Arts & Culture, Events, Speakers
Subscribe
Sign up for weekly news highlights.
Subscribe