Main Content
Wake Forest University's Calloway School of Business and Accountancy has named three faculty members to PricewaterhouseCoopers endowed appointments.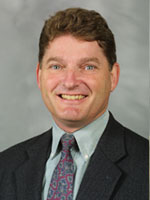 Terry Baker, associate professor of accountancy, was named PricewaterhouseCoopers Professor for Academic Excellence. The two-year appointment is subject to renewal and provides funds for research and teaching. Baker, a member of the Calloway School faculty since 1998, is the Calloway School's director of graduate studies, and in this role, works closely with both prospective and current students in the school's Master of Science in Accountancy degree. He teaches introductory and intermediate financial accounting and corporate reporting. His research interests include executive compensation, employee stock options, earnings management and politics of accounting standard-setting.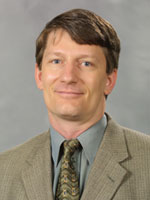 George Aldhizer, associate professor of accounting, was named PricewaterhouseCoopers Faculty Fellow. The appointment will continue through the summer of 2006, is subject to renewal and provides money for study and research related activities. Aldhizer joined the Calloway School in 2001, and teaches auditing and financial accounting principles. His research interests include contract auditing, business risk management, change management and consulting service quality.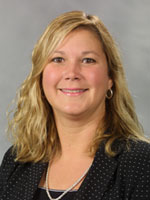 Yvonne Hinson's appointment as PricewaterhouseCoopers Faculty Fellow was renewed through the summer of 2006 as well. Hinson is an associate professor of accounting who teaches tax and financial accounting, and whose research focuses on agency costs associated with tax-exempt organizations and integration of tax and financial accounting issues. Hinson joined the faculty of the Calloway School in 1997.
"By providing the resources to create these positions, the partners and employees of PricewaterhouseCoopers have contributed vitally and fundamentally to the Calloway School's core purpose: strengthening both the teaching and scholarship activities of the Calloway School's accounting faculty," said Jack Wilkerson, dean of the Calloway School.
The Calloway School, ranked 29th among all undergraduate business programs by U.S. News & World Report, is the largest undergraduate program at Wake Forest. Three of the school's specialty programs also appear in the U.S. News & World Report rankings ­ the school's accounting and entrepreneurship programs are both ranked 14th nationally, and the general business program is ranked 18th.
Categories: University Announcement
Subscribe
Sign up for weekly news highlights.
Subscribe