Main Content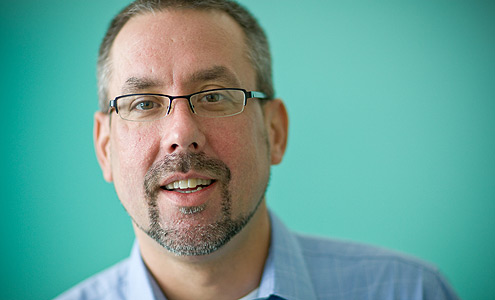 South America's increasing strength as a player in the world economy, the region's political history, and its cultural and ecological resources have led Wake Forest University to establish a semester-long study abroad program in Chile and Argentina.
In the spring of 2011, the first group of 10 students selected for the program will spend three weeks in Buenos Aires, Argentina, and then study in Santiago, Chile, for the remainder of the semester.
"It is tremendously important to have a program like this for students to immerse themselves in Latin American culture," said Professor of Political Science Peter Siavelis, who developed the program. "The timing was right to start a Wake Forest program in this part of the world."
The Wake Forest faculty-led program will include home stays with host families, classes with Chilean students and travel throughout the region.
"Chile is my second home," said Siavelis, who lived in Santiago for two years and returns often. "Students will find the people very welcoming and the culture very open, very warm." He studies the executive and legislative branches of Chilean government and is the author of "The President and Congress in Post-Authoritarian Chile."
Wake Forest has partnered with one of the top universities in Chile, Universidad Diego Portales, that shares Wake Forest's values and focuses on community involvement, Siavelis said. One course, "Poverty and Marginalization in Chile" will include service work with those affected by the February earthquake.
The program's pan-Latin American perspective is reflected in courses that offer a vision of the entire region and its global outreach. The spring semester courses will include "Comparative Latin American Politics" and "Democratic Culture and Human Rights in Argentina and Chile." Students will take some classes with Chilean students.
Luis Roniger, Reynolds Professor of Latin American Studies, will be the faculty leader for the semester. Roniger has studied the democratization and the legacy of authoritarianism in Argentina, Chile and Uruguay. His research included interviews with human rights activists, intellectuals and political figures of all three countries.
"For some students, the highlight will be getting to speak in Spanish with host families, students and friends, or meeting social and political activists," Roniger said. "For some it may be living in cities of many cultural offerings, traveling to Easter Island or the Desert of Atacama or eating some of the exquisite dishes and food these countries offer, and for others, perhaps, to use the free time to learn to dance the tango in Argentina and cueca in Chile."
"This is a Wake Forest faculty-led program and we have a very large and stellar group of Latin America specialists among our faculty," said Kline Harrison, associate provost at Wake Forest. "This provides the opportunity to give students a broad range of experiences in disciplines such as music, biology, anthropology, political science, history and Romance Languages."
Spanish language ability is preferred, but not required for the new study abroad program in Chile and Argentina. Wake Forest has semester-long study abroad programs in Venice, Vienna, London, Cambridge, Salamanca, Dijon, and Hirakata, Japan. The university offers hundreds of programs in countries around the world in cooperation with other institutions and offers more than a dozen summer study abroad programs led by Wake Forest faculty.
Categories: For Alumni, For Parents, International, Provost, Top Stories
Wake Forest in the News
Wake Forest regularly appears in media outlets around the world.