Main Content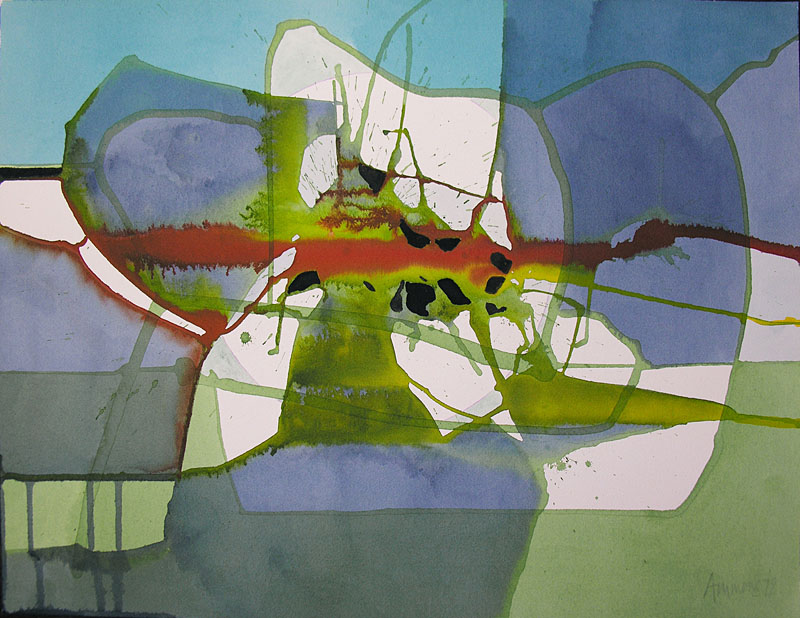 "Single Threads Unbraided," a celebration of the work of poet A.R. Ammons will be held Nov. 15 – 16 at the Z. Smith Reynolds Library.  The symposium will examine Ammons' poetry, art and letters as well as his contributions to American culture and the arts.
Events will include a discussion of Ammons' paintings, an original one-act play by Winston-Salem writer Michael Huie based on Ammons' letters to his future wife, and readings of selected poems.
Twice the winner of the National Book Award for his poetry, Ammons was a 1949 Wake Forest graduate.   He was also a prolific painter.  Twenty of his brightly colored abstract paintings will be on display in the library in conjunction with the event and will then have a permanent home in the library.
Ammons was a native of southeastern North Carolina, but was, for many years, the Goldwin Smith Professor of Poetry at Cornell University.   He died in 2001.
Scheduled speakers include: Helen Vendler, A. Kingsley Porter University Professor at Harvard University; Eric Wilson, Thomas H. Pritchard Professor of English at Wake Forest; Roger Gilbert, a professor of English at Cornell University, who is currently writing a critical biography of Ammons; Elizabeth Mills, professor of English at Davidson College; Robert West, associate professor of English at Mississippi State University, who is editing Ammons' complete works; and Kenneth McClane, W.E.B. DuBois Professor of Literature at Cornell University and Ammons' close associate, who will discuss his legacy as a poet and artist.
"The Z. Smith Reynolds Library is the center of intellectual activity on campus," said Lynn Sutton, dean of Z. Smith Reynolds Library and organizer of the event.  "We think this symposium is an outstanding way to honor the creative achievements of one of Wake Forest's most notable alumni, A. R. Ammons, celebrating all of the forms of expression that he used."
This project is made possible in part by a grant from the North Carolina Humanities Council, a statewide nonprofit and affiliate of the National Endowment for the Humanities. It is also funded by Wake Forest University's Provost's Fund for Academic Excellence.
For a complete schedule of events, go to http://cloud.lib.wfu.edu/blog/ammons/.  Admission is free, but registration is suggested.  To register for the event, visit https://pdc.wfu.edu/register/1869.
Categories: Arts & Culture, For Alumni, For Parents, Humanities, Provost, Top Stories
Subscribe
Sign up for weekly news highlights.
Subscribe