Main Content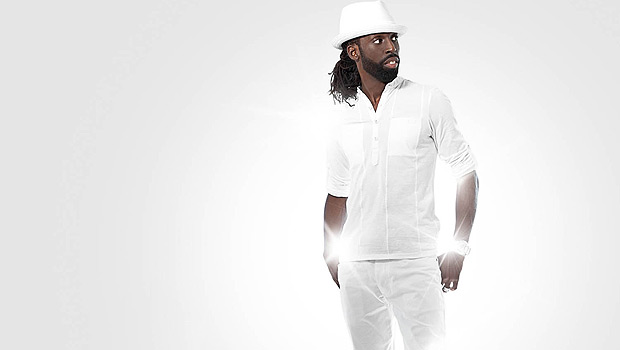 Wake Forest  and Winston-Salem State University will co-host the 11th annual joint celebration of the memory and legacy of Dr. Martin Luther King Jr. on Monday, Jan. 17, at 7 p.m. in K. R. Williams Auditorium on the campus of Winston-Salem State.
Award-winning journalist Roland S. Martin, a nationally syndicated columnist and television commentator, will be the keynote speaker.
Two other events marking the holiday, the MLK Invitational Basketball Tournament and the MLK GospelFest, will be held on the Wake Forest campus Jan. 15 and 16.
Martin is the author of "Listening to the Spirit Within: 50 Perspectives on Faith," "Speak, Brother! A Black Man's View of America" and his newest book, "The First: President Barack Obama's Road to the White House as originally reported by Roland S. Martin."
Martin is a commentator for TV One Cable Network and host of "Washington Watch with Roland Martin," a one-hour Sunday morning news show. He is also a CNN analyst, appearing on a variety of the network's shows. In October 2008, he joined the Tom Joyner Morning Show as senior analyst.  Named by Ebony Magazine in 2008, 2009 and 2010 as one of the 150 Most Influential African Americans in the United States, he is the 2009 winner of the NAACP Image Award for Best Interview for "In Conversation: The Michelle Obama Interview." He is also the 2008 winner of the NAACP Image Award for Best Interview for "In Conversation: The Sen. Barack Obama Interview."
During the program, the winners of this year's "MLK Building the Dream" award will be recognized. The annual award recognizes one professor or administrator and one student from both Wake Forest and Winston-Salem State who embody King's spirit and work to make his dream come alive in their communities.
On Saturday, Jan. 15, the Wake Forest University Office of Multicultural Affairs and Wake Forest Campus Recreation will also host the 13th Annual MLK Invitational Basketball Tournament.  The tournament brings together teams from a variety of institutions across the state, including Winston-Salem State University, UNC Greensboro, NC A&T, Johnson C. Smith University, Shaw University, and UNC Charlotte. Games will be held in the Reynolds Gymnasium on the Wake Forest campus from 11 a.m. to 8 p.m.
On Sunday, Jan. 16, the 6th Annual MLK GospelFest will feature Tye Tribbett at 4 p.m. in Brendle Recital Hall, located in the Scales Fine Arts Center on the Wake Forest campus.  Tribbett, an internationally renowned gospel artist, recently released a new album entitled "Fresh."  Admission is free for college students with a valid ID and $5 for general admission.
For more information, please contact the WFU Office of Multicultural Affairs at 336-758-5864, or the WSSU Office of Student Activities at 336-750-3351.
Categories: Arts & Culture, Events, Top Stories
Subscribe
Sign up for weekly news highlights.
Subscribe