Main Content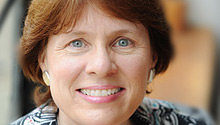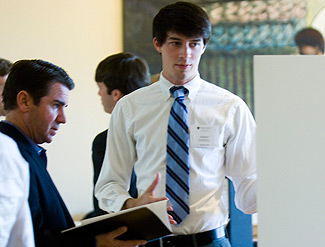 U.S. job growth is driven by startup companies, according to a 2010 Kauffman Foundation study.
But, jobseekers who dream of joining a new company hoping it will become the next Starbucks or Google should carefully consider the risks and rewards, says Polly Black, director of the Center for Innovation, Creativity and Entrepreneurship at Wake Forest University.
"It is very exciting to join a startup. Since it is often an 'all hands on deck' situation, you will have the opportunity to be involved in all aspects of the business right away," Black says. However, there is some risk involved and those tempted to accept job offers from startup businesses without a long-term track record need to know the right questions to ask before making the leap. Black explains the five most important things to consider:
• Passion — Do you have a real passion for what the small startup company is doing? You will likely be working long hours for little pay, so you need to have a passion for what you are doing.
• Financial stability — What kind of financial backing does the company have? If it is already in business, is it profitable? If it is a social enterprise, how is it sustainable?
• Chemistry — Do you really fit with the people? With small startups, it is all about the team and working together.
• Market need — Can the company leaders clearly articulate the market need they are meeting with their product or service in a sentence or two? If not, that may indicate a lack of focus and clarity that could result in the company going nowhere,
• Experience — What type of work will you be doing? Will you be included in meetings and decision-making? How much autonomy will you have and are you comfortable with that?
Black offers suggestions for how to find out the key information needed to make a good decision. Even if you can't find out directly what resources the company has, Black offers ideas for getting a clearer financial picture. "Ask if the company has any outside investors," she says. "Ask how much of burden adding a new person will have on the budget for the year? How will they make money to support operations and/or generate profit? If the business launch is delayed, how long could they afford to keep the same staffing?" If the company has been trying to get off the ground for a long time and hasn't made it, that can be a bad sign. You might want to probe to understand what has changed that makes this a more attractive proposition now.
To figure out whether or not the chemistry is right, she suggests meeting with as many team members as possible. It is good to see them interact with each other, but you will also want to meet with them individually and ask them each the same questions to find out if they are aligned in their vision for the business and your potential role in it.
Joining a company in the early growth stages offers more flexibility to gain experience and try things, says Black, who personally coaches and mentors students in their entrepreneurial endeavors. "You're not trying to steer the Queen Mary, you've got a little sailboat here," Black says. "You can change direction and try new things pretty quickly."
The opportunity to be creative and innovative and the freedom to come up with a new solution can be appealing, but not if you're stuck scanning documents or running for coffee. Find out if the intention is to give you worthwhile experience learning how to start and run a business or social enterprise.
Categories: For Alumni, For Parents, Top Stories, Wake Forest College
Subscribe
Sign up for weekly news highlights.
Subscribe