Main Content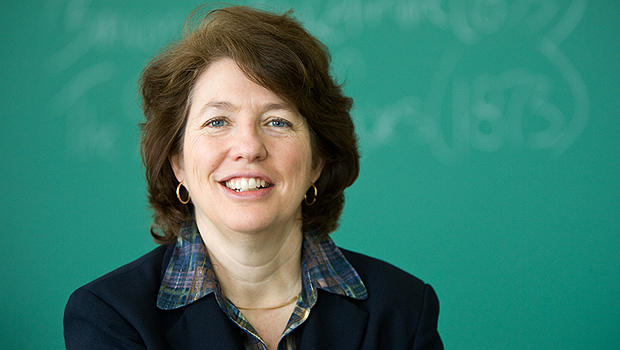 What does an academic institution have to bring to our understanding of world events? This question, explained Political Science Department Chair Katy Harriger, led to the idea for an academic panel discussion about the impact of 9/11 as part of Wake Forest University's plans to commemorate the 10-year anniversary of the terror attacks. "The role of an academic institution is to approach complex subjects with a spirit of inquiry and open mindedness," said Harriger, who moderated the Sept. 8 panel discussion titled, "Reflections on 9/11: Three Perspectives on its Impact and the Future."
Counseling Department Chair Samuel Gladding was the first of three panelists to offer his perspective to the audience of students, faculty and staff in Benson University Center. Gladding worked with the families and loved ones of victims in New York following the terrorist attacks and contributed to the grief counseling efforts of the American Red Cross. "One of the things I learned 10 years ago is to never take life for granted or expect it to follow routine," he said.
It was several days after the attacks when he received a call from the head of mental health services for the Red Cross asking for help. As the efforts in New York transitioned from "search and rescue" to "search and recover," Gladding went to provide psychological first aid to families of victims. Gladding was stationed at Pier 94 where he would talk with the people who came looking for answers about their loved ones and escort them to the attorneys who would fill out death certificates and direct them to other sources of help.
"On a wall were pictures," he said. "Pictures, poems and memorabilia in remembrance of the people no longer present… The people who came were searching for others but also searching for who they would become themselves now that they had to continue on without their loved ones." Gladding said he was glad that he was able to go and help but confided, "It was one of the hardest things I have ever done in my entire life."
Imam Khalid Griggs discussed the Muslim experience in the U.S. since 9/11. He talked about the incidents of violence directed against Muslim men, women and children and vandalism targeting mosques, Muslim homes and places of business. "Violence against Muslims is 10 to 12 times greater than it was before 9/11," said Griggs. "What often gets lost is that the number of Muslims who died on 9/11 is proportionate with the number of Muslims in the United States." Griggs explained that 33 Muslims died in the Twin Towers but that fact was lost when Muslims from foreign countries were rounded up and deported in the aftermath of the attacks.
"There is hardly a Muslim American family in the country today that has not been forced to question its citizenship," Griggs said. Not from a lack of patriotism or love for their country but because Muslim Americans have been made to feel unwelcome, resulting in a large migration of Muslim Americans to Canada.
Political Science Professor Hank Kennedy, an expert on South Asian governmental systems, reflected on world changes resulting from 9/11. In the aftermath of the attacks, "there was considerable confusion about what the attacks would mean for world politics," Kennedy said. The narrative that emerged about Osama Bin Laden, Al Queda and Afghanistan allowed the U.S. a target. "It provided closure and focus for U.S. policy discussions."
However, as a result of some of the actions taken immediately after 9/11, "the U.S. lost its position as a bastion of 'soft power.' It lost its influence in the United Nations and United Nations itself lost power," said Kennedy. The enormous amount of death and destruction caused by the wars in Iraq and Afghanistan over the past 10 years and collateral damage from the military actions have contributed to a dramatic increase in global terrorism, he said.
One factor must be addressed, said Kennedy. After 9/11, the question repeatedly asked was, "Why do they hate us?" Now we have to ask, "Why don't they hate us?"
When asked what the next 10 years might bring, Kennedy responded, "If I had to make a prediction it would be that the U.S. as we know it has been fatally injured." Symptoms of the blow dealt the U.S. on 9/11 can still be seen in the challenge to civil liberties, the loss of influence in world politics, the move towards more militaristic options, the declining economic base, and the way the U.S. conducts politics. "The nature of our politics is baffling to me," Kennedy said. "The political discourse grows more inane by the day and less focused on real issues. If something doesn't change, the effect on the U.S. and the world will be devastating."
Categories: Faculty, For Alumni, For Parents, Top Stories, Wake Forest College
Subscribe
Sign up for weekly news highlights.
Subscribe