Main Content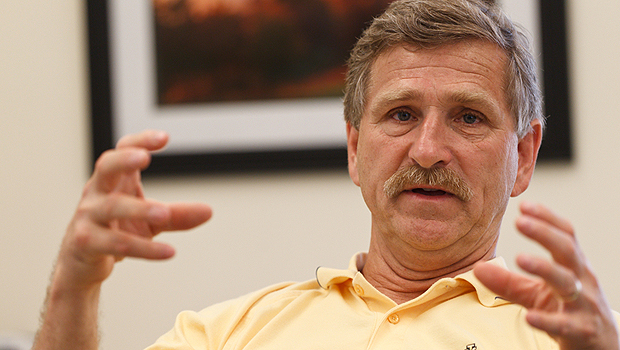 Research by a Wake Forest professor and his colleagues could help adults with type 2 diabetes from becoming physically disabled. Jack Rejeski, Thurman D. Kitchen professor of health and exercise science, says that weight loss and increased physical fitness nearly halved the decline in mobility in overweight or obese adults with type 2 diabetes.
Rejeski is lead author of a study published March 29 in the New England Journal of Medicine, part of a trial funded by the National Institutes of Health (NIH). The Look AHEAD (Action for Health in Diabetes) Study followed 5,000 type 2 diabetes patients for four years, all of them between the ages of 45 and 74.
And how much weight did study participants have to lose? The research team calculated that a one percent drop in weight cut the risk of mobility problems by more than seven percent. They encouraged participants in one group to lose more than seven percent of their body weight through eat-smart strategies, diet plans, and meal replacements – among other techniques – and to exercise at least 180 minutes per week, primarily by walking.
After four years, the participants in this group had reduced their risk of mobility-related disability by 48 percent, results not seen in the group that focused on diabetes support and education only.
"Reduced mobility is a major cause of older adults losing their independence," Rejeski says.
Nearly two-thirds of the group reported mild, moderate or severe restrictions in their mobility when Look AHEAD began, a rate that is double what is typically seen in adults of this age without type 2 diabetes.
Co-authors of the study are Edward Ip, Wake Forest School of Medicine; Alain Bertoni, Wake Forest School of Medicine; George Bray, Pennington Biomedical Research Center of the Louisiana State University System; Gina Evans, Baylor College of Medicine; Edward Gregg, Centers for Disease Control and Prevention; and Quiang Zhang, Wake Forest School of Medicine.
Categories: Faculty, For Alumni, For Parents, Research, Scholars and Scientists, School of Medicine, Top Stories, Wake Forest College
Subscribe
Sign up for weekly news highlights.
Subscribe