Main Content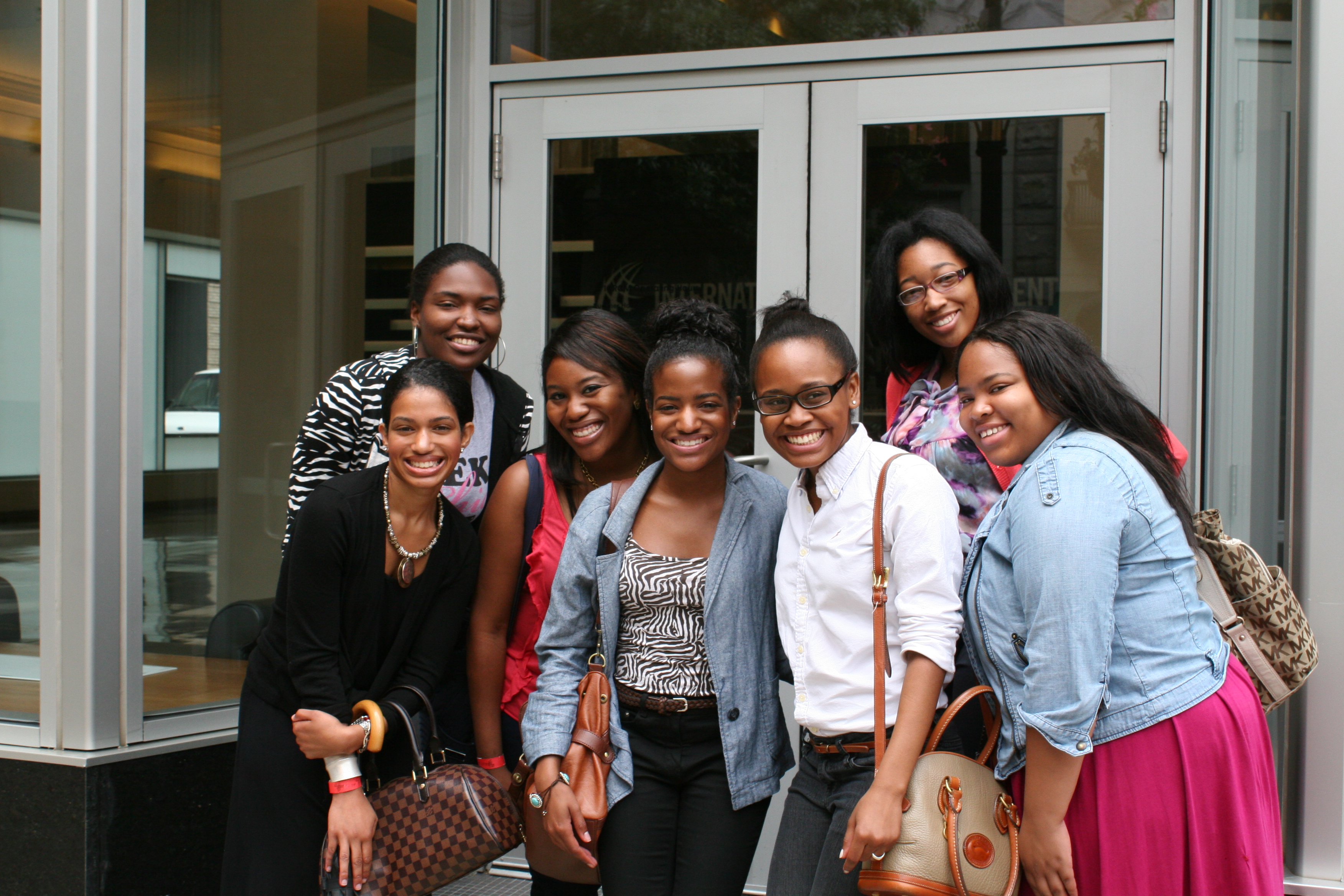 This summer, Wake Forest is home to 12 scholars from Spelman College, America's oldest historically black college for women. The scholars have teamed up with faculty in chemistry, communication, English, psychiatry and psychology to conduct research throughout the university.
While many of the scholars are conducting research in more traditional science fields, the majority of the Spelman students on campus are researching subjects related to the humanities.
Shana Dunning, a rising junior at Spelman College, is one such example. Her research focuses on the history of integration at Wake Forest University. The research will show the progress the institution has made in terms of diversity and inclusion since the 1962 decision to end racial segregation in the admissions process. The research will not only focus on minority inclusion, it will also show how much the university has evolved in terms of its acceptance of the LGBTQ community, women leadership roles, and different religions.
"The faculty and mentors have all been so willing to help me with my research," said Dunning. "I have a strong interest in studying diversity, so for my summer research project I have been creating a timeline chronicling the evolution of diversity here at Wake Forest."
Rising junior Brittany Feaster is working at the Maya Angelou Center for Health Equity assisting with two public health projects. The first project, titled "Reclaiming Futures," is an intervention program that aims to help youth within the community overcome crime, drugs and alcohol. In the second project, she addresses the issues of structural and institutional racism by evaluating the effectiveness of intervention strategies provided by the Institute of Dismantling Racism.
In addition to research, the Spelman scholars at Wake Forest have had the opportunity to visit the Civil Rights Museum in Greensboro, attend "tea" with Maya Angelou, and go to a luncheon with Wake-Up-Winston, an initiative whose mission is to unite Wake Forest faculty and staff of diverse cultures and ethnicities.
The Spelman Research Program, which is in its second year here at Wake Forest University, is an effort to help encourage more minority students to go to graduate school.  Currently, black women make up about seven percent of graduate school students nationally.
"Research experience is important to have when preparing for graduate school, so we are pleased to offer this opportunity to Spelman students," said Bradley Jones, interim dean of the Wake Forest University Graduate School of Arts and Sciences. "We hope that these bright young women will now consider Wake Forest when applying to graduate school."
Next year, Wake Forest hopes to collaborate with historically Hispanic colleges as well.
Categories: For Alumni, For Parents, Humanities, Research, Top Stories
Subscribe
Sign up for weekly news highlights.
Subscribe