Main Content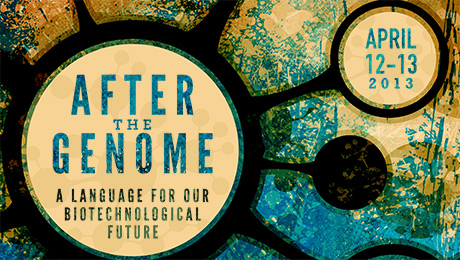 A few years ago, the idea of 3-D printing a major body organ like a kidney was unthinkable, but now scientists eye North Carolina as a national hub for human organs partly due to regenerative medicine research at Wake Forest University.  Medical advances in biotechnology seem to be coming faster than the public can understand them all or even discuss how society should handle ethical, legal and moral considerations.
To spark the national conversation, Wake Forest has partnered with Baylor University to host "After the Genome: The Language of our Biotechnological Future" April 12-13. Fourteen scholars from across North America with expertise in medicine, science, religion and communication will present, including:
Baylor University President Ken Starr;
Director of the Wake Forest Institute for Regenerative Medicine Dr. Anthony Atala;
Cohen Professor for the Study of Ethics and Human Values at Dartmouth Ronald M. Green;
Ezra E.H. Griffith, Professor of Psychiatry and African-American Studies, Emeritus and Senior Research Scientist at Yale School of Medicine 
"There is a rising awareness that the way we talk about science, biotechnology and medical miracles is not neutral, but suggests agendas," Michael Hyde, Distinguished Professor of Communication Ethics at Wake Forest and conference organizer said. "And this national conversation will help shape public expectations regarding medical science. How far can we stretch science to give us longer or better lives through medical miracles? And if we use the word miracle, should we consider the religious implications of biotechnological advances?"
In many conferences, the papers presented are compiled into a publication afterward, but in this case, the book comes first. Wake Forest and Baylor University Press have worked for nearly two years to produce a book of essays containing the scholarship of the thought leaders who will present at the conference. That book will be available at the conference. 
"Everybody is a moral agent," said Nancy King, co-director of the Center for Bioethics, Health and Society. "Academics don't have any special corner on figuring out what the right thing to do is, but we can help to deepen and broaden public discussion. Science is extremely important and medicine is extremely important, but they're not going to solve all the world's problems. What's going to solve all the world's problems is how society makes use of science."
The conference will end with a debate between Wake Forest and Baylor's collegiate debate teams, using the presentations given over the two-day event as evidence and materials for discussion. Both schools trace their debate team histories back to the 1850s and have national titles under their belts, so it should be a spirited conversation.
Beyond the language, biotechnology has enormous economic implications. North Carolina is third in the nation behind California and Massachusetts when it comes to the life-science industrial sector and it generates $59 billion in economic activity, according to a recent study.
The Office of the Provost, Department of Communications, Humanities Institute and the Center for Bioethics, Health and Society at Wake Forest University, along with the Provost's Fund, Baylor University Press and the Institute for Faith and Learning at Baylor University have organized the event. 
Categories: Events, Faculty, National, Provost, Research, School of Divinity, School of Medicine, Speakers, Teacher-Scholar, Top Stories, Wake Forest College
Subscribe
Sign up for weekly news highlights.
Subscribe