Main Content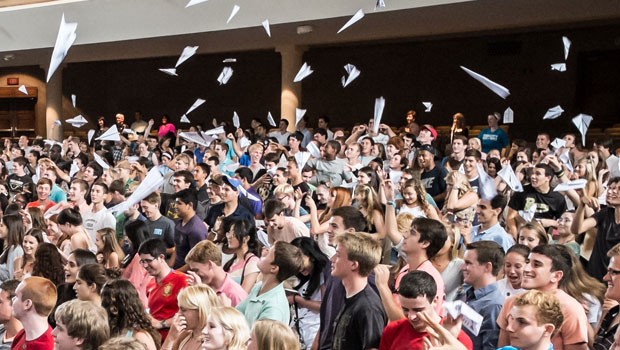 At Wake Forest, career development is more than just helping students find their first job after college. The "College-to-Career" community encourages and supports students from their first days on campus as they begin thinking about their academic interests and personal passions.
A New York Times Magazine story, published online Sept. 13 and in print on Sept. 15 in the education issue, prominently features the University's Office of Personal and Career Development.
In the article, Andy Chan, vice president of the Office of Personal and Career Development, describes his chief strategy: "to create a kind of ecosystem where everyone has a vested interest in helping our students be prepared for life and for careers and for work."
This innovative approach to career development makes Wake Forest a significant contributor to the national conversation on the cost of college and the return on this investment, and this feature story highlights our success.
Read "How to Get a Job With a Philosophy Degree."
Categories: Admissions, For Alumni, For Parents, Mentoring, Student, Top Stories
Subscribe
Sign up for weekly news highlights.
Subscribe