Main Content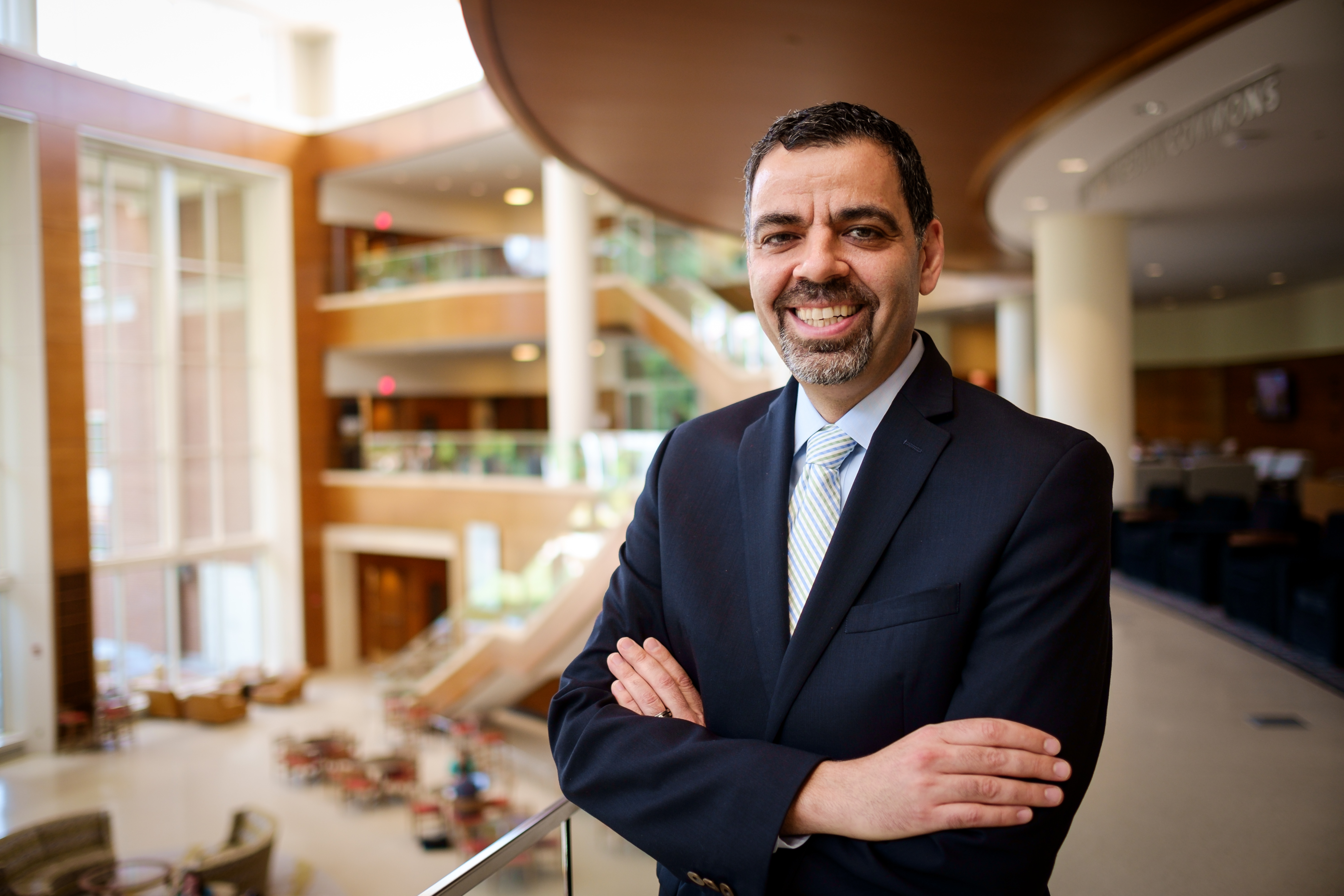 Charles Iacovou will become the next Dean of the Wake Forest University School of Business, effective       July 1.
Since joining the School of Business' leadership team in 2007, Iacovou has served in a number of senior administrative roles, including Director of the Full-time MBA Program, Senior Associate Dean of Graduate Programs and Senior Associate Dean of Faculty.
For the past two years, he has served as the School's Vice Dean. In this capacity, he has had oversight responsibility for undergraduate, graduate and non-degree programs. He also has been responsible for faculty affairs, academic centers and all administrative and professional staff functions of the school.
Under Iacovou's leadership, the School of Business faculty and staff formulated a strategic framework for business education at Wake Forest between 2012-13, which is currently being implemented. This followed Iacovou's successful efforts to co-lead the integration of the graduate and undergraduate business schools at Wake Forest.
"I am honored and enthusiastic to serve as the next Dean of the School of Business.  Our School is distinguished in the landscape of higher education because of our focus on holistic student development and our deep connection to the practice of business," said Iacovou. "It is a privilege to be working with colleagues who are committed to providing superior talent and thought leadership to organizations so that they can make the world a better place."
Provost Rogan Kersh chaired a national search for a leader of impeccable experience and an appreciation for the power of a well-rounded business education in a collegiate-university setting.
"Throughout our comprehensive search process, which attracted very strong interest from across sectors and indeed across the globe, Charles distinguished himself as the best choice for Wake Forest," said Kersh. "Our committee concluded definitively that he is the leader we need to build upon what faculty and staff envisioned as the ideal model for 21st century business education."
"As Vice Dean and as Professor of Management, Charles has proven himself to be a dynamic leader," said President Nathan O. Hatch. "I am confident he has both the vision and the operational expertise to take Wake Forest to the next level as a distinctive and distinguished school of business."
Before joining Wake Forest University in 2001, Iacovou led an electronic bank, Laiki eBank, in Europe. Additionally, he has provided strategic planning, management consulting, and leadership training services to firms in the financial services, international trade, logistics, media and other industries. As Professor of Management, Iacovou has received numerous teaching and research awards from students, alumni and faculty.
Iacovou was a faculty member in the McDonough School of Business at Georgetown University from 1997 to 1999. He received his Ph.D. in Management Information Systems from the University of British Columbia and his B.S. degree in Business Administration from the University of Vermont. He completed his undergraduate studies with the support of a scholarship administered by the Cyprus Fulbright Commission.
Categories: Faculty, Recognition, Research, Scholars and Scientists, School of Business, Teacher-Scholar, Top Stories
Subscribe
Sign up for weekly news highlights.
Subscribe