Main Content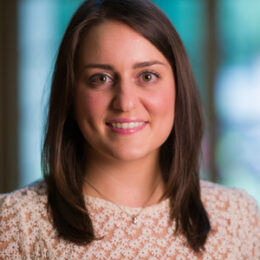 Nazanin Kaussari of Winston-Salem has been awarded a Boren Fellowship to study in Tajikistan during the 2014-2015 academic year. Kaussari is a graduate student in the Interpreting and Translation Studies Program at Wake Forest University. She will improve her Persian proficiency and conduct a linguistics research project as training to become a translator/interpreter for government agencies.
Boren Fellowships provide up to $30,000 to U.S. graduate students to add an important international and language component to their graduate education. They support study and research in areas of the world that are critical to the future security and stability of our nation.
Fellowships are sponsored by the National Security Education Program (NSEP) and are a major federal initiative designed to build a broader and more qualified pool of U.S. citizens with foreign language and international skills.
"The National Security Education Program is helping change the U.S. higher education system and the way Americans approach the study of foreign languages and cultures," said Michael A. Nugent, NSEP director.
In exchange for funding, Boren award recipients agree to work in the federal government for a period of at least one year.
About Wake Forest University
Wake Forest University combines the best traditions of a small liberal arts college with the resources of a large research university. Founded in 1834, the school is located in Winston-Salem, N.C. The University's graduate school of arts and sciences, divinity school, and nationally ranked schools of law, medicine and business enrich our intellectual environment. Learn more about Wake Forest University at www.wfu.edu.
Categories: Media Advisory
Subscribe
Sign up for weekly news highlights.
Subscribe