Main Content
Research shows the quality of the father-daughter relationship often has a greater impact than a mother-daughter relationship, says Linda Nielsen, Wake Forest University professor and author of "Between Fathers & Daughters: Enriching and Rebuilding Your Adult Relationship."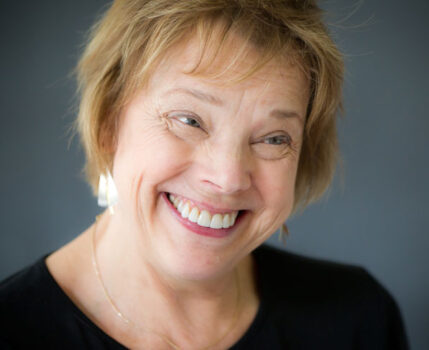 "Strong daughters don't just happen. Strong daughters come about as a result of having excellent fathering from the time they are infants on forward into the rest of their lives," Nielsen says. "There are areas of a daughter's life that are far more profoundly affected by her relationships with her father than her relationship with her mother."
Nielsen is available for phone, email and broadcast interviews in advance of Father's Day, June 19.
Pantene, the world's leading hair care brand, released a series of digital Super Bowl ads featuring three NFL dads styling their daughters' hair. The 'Dad-Dos,' featured in four how-to videos and one 30-second ensemble commercial, build upon a quarter century of Nielsen's renowned scholarship at Wake Forest.
"Here we see professional athletes who are fathers feeling comfortable doing something we have traditionally assigned to mothers, and that's a good thing. It takes stereotypes and smashes them." Linda Nielsen
For more than 25 years, Nielsen has taught "Fathers and Daughters," the only known college class in the country devoted exclusively to dad-daughter relationships. An accomplished teacher-scholar, Nielsen is the author of five books and numerous scholarly articles.
Her research and advice have appeared in national news outlets such as NPR, Wall Street Journal, Christian Science Monitor, Seventeen, Yahoo News!, CNN and in a PBS documentary.
In This Story
Professor of Education
Nielsen's special interest is father-daughter relationships and shared parenting/joint physical custody for children with separated parents.
Broadcast Studio
Wake Forest University's Office of Communications and External Relations operates a fully equipped, professional television and radio studio to connect faculty members and campus newsmakers with global news media.