Main Content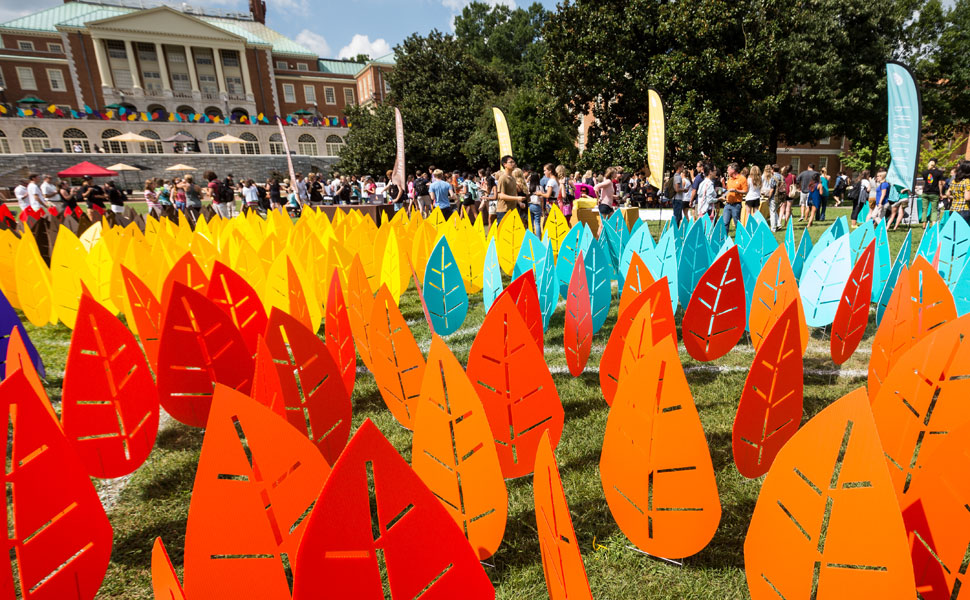 Highlights
University joins growing list of institutions and organizations working to improve the health of campus communities
Wake Forest University took the American College Health Association's Healthy Campus Pledge and is now considered a Healthy Campus 2020 Partner. This pledge demonstrates a campus' commitment toward achieving the Healthy Campus 2020 goals and objectives which provide a framework for improving the overall health status on campuses nationwide.
Healthy Campus 2020 is the companion framework to Healthy People 2020, the federal government's health promotion and disease prevention initiative for achieving better health across the United States. Healthy Campus 2020 provides a framework for improving the overall health status on campuses nationwide. Strategies extend beyond traditional interventions of education, diagnosis, treatment, and health care at clinical levels and involve embedding health into all aspects of campus culture, across the administration, operations and academics.
Through Thrive, Wake Forest's comprehensive approach to wellbeing, the campus is integrating multi-faceted and holistic wellbeing into every part of the university experience. Becoming a Healthy Campus Partner reflects Wake Forest's commitment to health and wellbeing while joining the national movement to create healthier campuses.
Malika Roman Isler, director of Wellbeing, said being a Healthy Campus 2020 Partner is valuable because the framework provides the appropriate benchmarks, evidence-based research and guidelines needed to help her team develop new programs and interventions for campus wellbeing.
While no two Healthy Campus initiatives are exactly alike, most include a network of people working toward a common vision and a plan with clearly defined strategies and action steps.
"We don't do this work alone or in a silo. Everything the Office of Wellbeing does is in partnership with others. To move the needle on health and wellbeing, we rely on making connections across campus, with students, faculty, and staff," Roman Isler said. "Healthy Campus 2020 is consistent with our own institutional values and our own Thrive ideals."
Thrive is a campus-wide initiative led by the Office of Wellbeing that focuses on a multidimensional culture of health and wellbeing with eight dimensions to explore –intellectual, physical, environmental, spiritual, emotional, occupational, social and financial.
With Healthy Campus 2020 Wake Forest has joined a growing group of diverse, motivated institutions and organizations working every day to move campuses across the nation toward better health including Appalachian State University, North Carolina State University and many more. For more information, visit Healthy Campus 2020.
Categories: Campus Life, Recognition, Staff, Thrive / Wellbeing, Top Stories
Subscribe
Sign up for weekly news highlights.
Subscribe