Main Content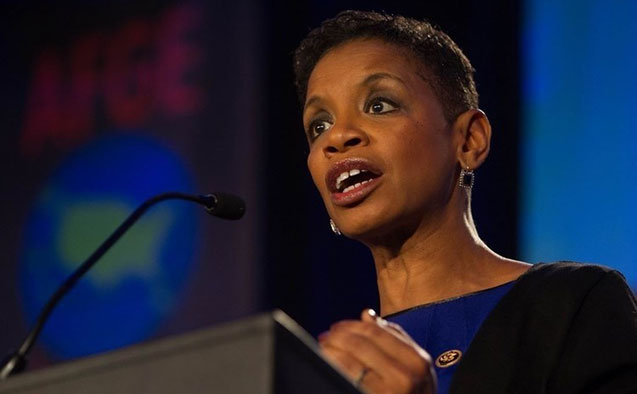 Donna Edwards ('80), former Maryland congresswoman and Wake Forest graduate, will speak on Thursday, March 23, at 6 p.m. in Farrell Hall's Broyhill Auditorium. The talk is part of Wake Forest University's Leadership Project, a program designed to showcase inspiring stories from leaders who represent a variety of professional paths.
The event is free and open to the public.
Elected to Congress in a special election in June 2008, Edwards became the first African American woman to represent Maryland. She went on to serve four full terms, representing the state's 4th Congressional District until 2017.
While in Congress, Edwards helped ensure student access to nutritional dinners, and to after school and youth development programs in schools located in low-income areas. She was a strong advocate for investing in historically black colleges, offering accessible and affordable healthcare, and protecting women's reproductive rights and economic security, as well as Social Security and Medicare programs. Edwards also championed legislation to reduce opioid overdose, end the federal death penalty, and provide education opportunities to incarcerated and formerly incarcerated individuals.
"Edwards' public service and advocacy for the rights of others embodies the spirit of our motto, Pro Humanitate – for humanity." Nathan Hatch, Wake Forest president
"Our hope is that our students understand the tremendous dedication and resolve needed to lead in various spheres of society and start to recognize themselves as important agents of change – serving and contributing their talent and time to the communities in which they live and work," said Hatch.
During her career, Edwards worked as an attorney in private practice, clerked for a District of Columbia Superior Court Judge, and served as a public interest lawyer. As a non-profit executive, she co-founded and led the National Network to End Domestic Violence, spearheading the effort to pass the Violence Against Women Act in 1994. She was the executive director of the Arca Foundation and Center for a New Democracy and was an advocate for Public Citizen, a consumer advocacy non-profit organization. Before attending law school, she worked for the Lockheed Corporation at the Goddard Space Center with the Spacelab program.
She has spent the last couple of months on an RV road trip to state and national parks. Her goal is to raise awareness of the parks in communities of color.
Earlier this year, the Z. Smith Reynolds Library announced that Edwards donated her Congressional Papers to Wake Forest. This collection includes hearing materials, testimony, statements, memoranda, notes, photographs, video footage and memorabilia collected during her time in office. The collection will be processed by archivists and made available to researchers in 2018. Learn more.
Categories: Alumni, Events, Top Stories
Subscribe
Sign up for weekly news highlights.
Subscribe