Main Content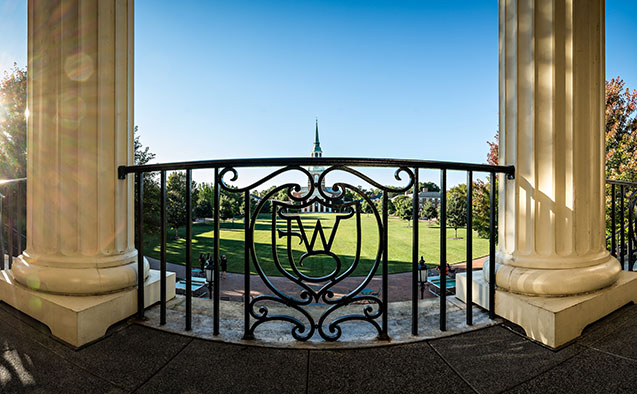 Wake Forest University students Jenny Hannah and Harry Young IV, both rising sophomores, have been selected from a group of national finalists to become two of 16 in this year's incoming class of the Kemper Scholars Program. The program prepares students for professional leadership positions through experiential workplace learning that applies what they learn in their academic programs.
From Tyrone, Ga., Hannah is a Demon Deacon cheerleader. Her academic interests are in business, health administration and Chinese.
Young is from Glen Allen, Va., and his academic interests are philosophy, English, history and accounting He has been involved in mock trial competitions and is planning to attend law school after graduating from Wake Forest. He is also a manager on the football team.
Wake Forest is one of 16 partner institutions with Kemper to offer this program for students in their first year of college. Kemper Scholars represent a select group of undergraduates from exemplary liberal arts colleges and universities nationwide.
The Kemper Scholars Program mission is to shape well-rounded business leaders, with a special focus on the insurance industry. By identifying high-potential undergraduate students and supporting them with a comprehensive program of scholarship, mentorship and internships, the Kemper Scholars Program helps students develop both practical and professional skills to become the next generation of effective business leaders.
"Kemper Scholars are a select group of undergraduate students from top colleges and universities around the country." Jerry Fuller, executive director of the James S. Kemper Foundation
"They are selected because they are committed to their studies, serve their communities, and because they have exhibited leadership and well-rounded, ethical character," said Fuller.
Recent research reports that employers rank real world experience in internships and work while in college as a primary criterion in hiring recent graduates. The Kemper Scholars Program helps students apply their academic education to the world of professional careers, making connections between the classroom and the workplace.
Kemper Scholars receive scholarships during their sophomore, junior and senior years of college. During the summer following their sophomore year, scholars live in Chicago, where they intern at Chicago's top nonprofits and participate in weekly educational seminars. Following junior year, scholars secure paid business internships at for-profit businesses across the country.
Every summer, all current Kemper Scholars attend the Kemper Career Institute in Chicago, where they discuss their summer work and experience, meet with former Kemper Scholars, and consider topics in management, leadership and business.
Categories: Admissions, Recognition, Student
Subscribe
Sign up for weekly news highlights.
Subscribe