Main Content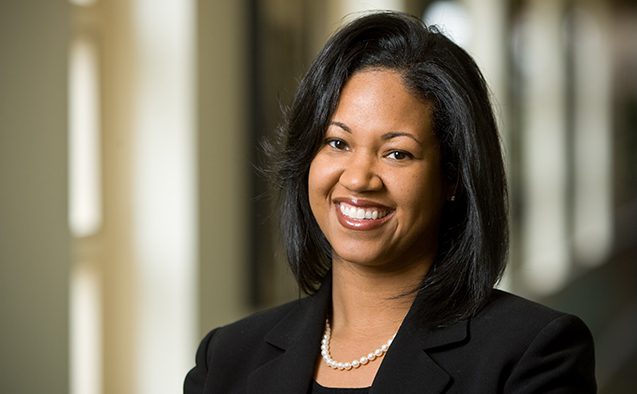 The WFU Awards and Recognitions briefs celebrate milestones of faculty, staff and students at Wake Forest.
Kami Chavis appointed associate provost for academic initiatives
Wake Forest Provost Rogan Kersh has appointed Professor Kami Chavis as associate provost for academic initiatives. She will begin serving as associate provost on July 1.
In 2006, Chavis joined the Wake Forest School of Law, where she is the associate dean of research and public engagement, professor of law and director of the Criminal Justice Program. Chavis assumes her new leadership role in the Office of the Provost as Vice Provost Lynn Sutton is retiring.
Chavis joined Wake Forest after serving as an assistant United States attorney in Washington, D.C. Previously, she had been an associate attorney at two Washington law firms. During her Wake Forest tenure, she has been a visiting professor of law at George Washington University's School of Law and the University of Maryland's Francis King Carey School of Law in Baltimore. She received a Bachelor of Arts degree at the University of North Carolina at Chapel Hill and a law degree at Harvard.
Conference dedicated to Prince to feature WFU assistant professor
The world's first academic conference dedicated solely to musical icon Prince will feature a presentation by Jenny Pyke, assistant teaching professor of English. Pyke's presentation is entitled 'Take Me with You': Prince and the Musical Space of Female Sexual Desire." It will be part of the three-day conference May 24-26 at the University of Salford in Manchester, England.
The university's School of Arts and Media is hosting "Purple Reign: An Interdisciplinary Conference on the Life and Legacy of Prince." The university's partner in the event is the Department of Recording Industry at Middle Tennessee State University in Murfreesboro.
Bonin receives inaugural Academic Leadership Award from WFU Board of Visitors
The Wake Forest University College Board of Visitors on presented Keith D. Bonin with the board's inaugural Academic Leadership Award at a board dinner on campus. Bonin, who joined the faculty in 1992, is professor of physics and chair of the physics department.
Ten graduate from University's Citizen Police Academy
Ten people graduated from the Citizens Police Academy held this spring semester by the University Police Department. Following a successful second offering of the program, the University Police Department is making plans for more opportunities next fall and spring for members of the Wake Forest community to participate in the academy.
The academy was created to give the campus community an opportunity to gain insight into the daily functions and responsibilities of University law enforcement personnel. The overall goal is to improve police and community interactions. The hope of the department is that graduates will share knowledge they gained with others. In the spring, sessions were presented on executive staff responsibilities, records and technology, administrative/financial/budget matters, Rape Aggressive Defense (RAD), community oriented policing, events/security, detective division, communications 911 center/emergency manager, patrol division.
Categories: Faculty, Recognition, Staff