Main Content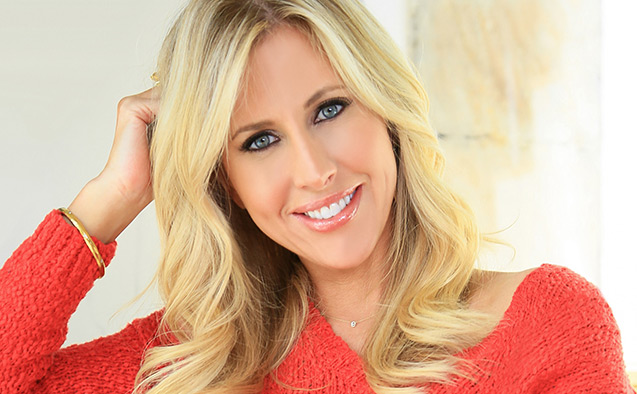 Bestselling author and Wake Forest alumna Emily Giffin will speak on Thursday, Sept. 28, in Brendle Recital Hall at 7:30 p.m.
This event is free and open to the public.
Giffin is one of the biggest selling women's fiction authors writing today. She is the author of eight New York Times bestselling novels including: Something Borrowed, Something Blue, Baby Proof, Love the One You're With, Heart of the Matter, Where We Belong, The One & Only, and First Comes Love. Her most recent novel, First Comes Love, was released in 2016 and debuted at #1 on the New York Times bestseller list. Her books have been translated into 31 languages, with more than 11 million copies sold worldwide.
A Chicago native, Giffin graduated summa cum laude from Wake Forest University in 1994 and the University of Virginia School of Law. After law school, she moved to Manhattan and practiced litigation at a large firm for several years while she paid back her school loans, wrote a young adult novel in her very limited spare time, and dreamed of becoming a writer.
Despite the rejection of her first manuscript, Giffin persisted, retiring from the legal profession in 2001 and moving to London to pursue her dreams fulltime. It was there that she began writing Something Borrowed, a story of a young woman who, upon turning 30, finally learned to take a risk and follow her heart. One year later, Giffin's own gamble paid off, as she completed her manuscript, landed an agent and signed a two-book deal on both sides of the Atlantic.
Giffin currently lives in Atlanta with her husband and three young children.
About the ZSR Library Lecture Series
The ZSR Library Lecture Series offers lectures and discussions that support the current curriculum of Wake Forest University; address current issues and events; acknowledge and accentuate the current library collection; and bring together the many diverse points of view found in our community. Events are free and open to all members of the WFU community and the public.
Categories: Alumni, Events, Speakers, Top Stories
Subscribe
Sign up for weekly news highlights.
Subscribe