Main Content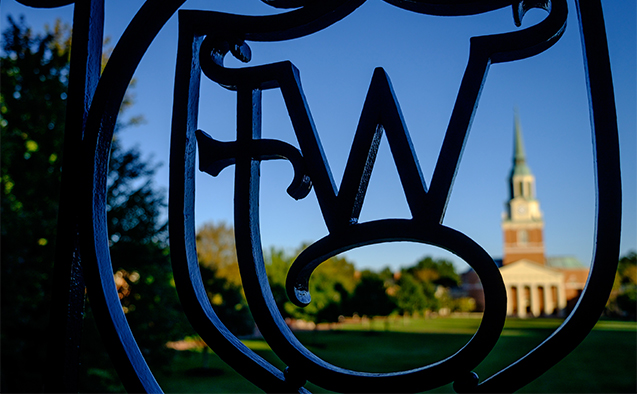 Wake Forest's School of Business and School of Law both placed highly in U.S. News & World Report's national rankings of graduate schools released March 20.
For the fifth consecutive year, U.S. News & World Report has ranked the Wake Forest University School of Business Part-time Master of Business Administration (MBA) in the Top-20 programs in the nation. Wake Forest continues to hold the top spot among North Carolina business schools, at No. 17 in this year's survey. The Wake Forest School of Business MBA program has been #1 in North Carolina for the last nine years.
"We are pleased to continue our tradition of excellence," said Tim Janke, Associate Dean of MBA programs at Wake Forest. "It is truly gratifying to know that the high value of our MBA degree is recognized at a national level and our program and students are among the best in the country."
The publication weighs student metrics such as work experience, GPA, and GMAT test scores, in addition to the level of focus a school places on its part-time MBA program and program perceptions from peer schools across the nation.
The Wake Forest MBA program for working professionals is offered at its main campus in Winston-Salem in the evening, and at the Wake Forest University Charlotte Center campus in Uptown Charlotte evenings and Saturdays.
Up four spots from last year, Wake Forest's School of Law ranked No. 32, tied with the Indiana University-Bloomington (Maurer), Ohio State University (Moritz), University of Georgia and University of Washington. While Wake Forest Law consistently ranks in the top-tier law schools, this is the third rise in the rankings in the past three years and the second-highest ranking in the law school's history. The latest rankings also recognized the law school's legal writing program as No. 12 in the country. U.S. News ranked 194 fully accredited law schools.
The 2019 edition of the U.S. News and World Report Graduate School Compass and Guidebook will be available on March 20. It includes detailed statistical information on more than 2,000 business, law, education, engineering, and medicine graduate programs nationwide.
For more information about Best Graduate Schools, visit www.usnews.com/grad.
Categories: Recognition, School of Business, School of Law, Top Stories
Subscribe
Sign up for weekly news highlights.
Subscribe