Main Content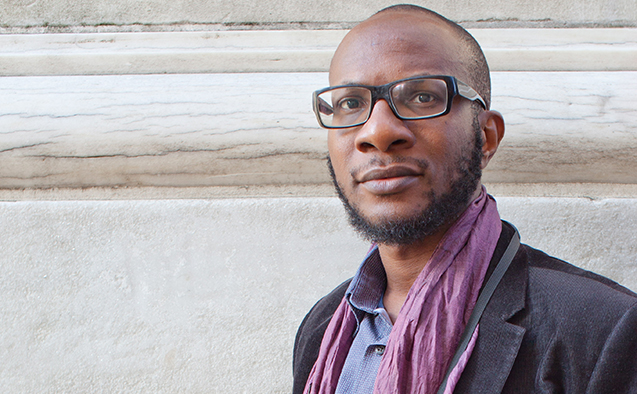 Writer and photographer Teju Cole, photography critic of the New York Times Magazine, will speak at Wake Forest as part of the University's Voices of Our Time series.
The event will be held Tuesday, Oct. 30 at 6 p.m. at Porter Byrum Welcome Center and is free and open to the public.
"Teju Cole asks us to observe the world - critically, closely, but generously - while acknowledging the most important thing in our field of vision may be where we least expected to look. We look forward to welcoming him to campus." Nathan O. Hatch, Wake Forest president
Teju Cole is an essayist, critic, photographer and the Gore Vidal Professor of the Practice of Creative Writing at Harvard. He has contributed to the New York Times, the New Yorker, Granta, Brick and many other magazines. His column at the New York Times Magazine, "On Photography," was a finalist for a 2016 National Magazine Award. He is the author of four books of essays and fiction, including the acclaimed novel Open City.
His most recent book, Blind Spot (June 2017), a genre-crossing work of photography and texts, was shortlisted for the Aperture/Paris Photo Photobook Award and named one of the best books of the year by Time Magazine. His photography has been exhibited in India, Iceland, Italy, and the U.S. Cole has lectured widely, from the Harvard Graduate School of Design to Twitter's corporate headquarters.
Thirty-three of Cole's works will be presented in the Hanes Art Gallery beginning Oct. 29. The exhibition, "Blind Spot," will be on display through Jan. 20, 2019.
Categories: Arts & Culture, Events, Speakers, Top Stories
Wake Forest in the News
Wake Forest regularly appears in media outlets around the world.