Main Content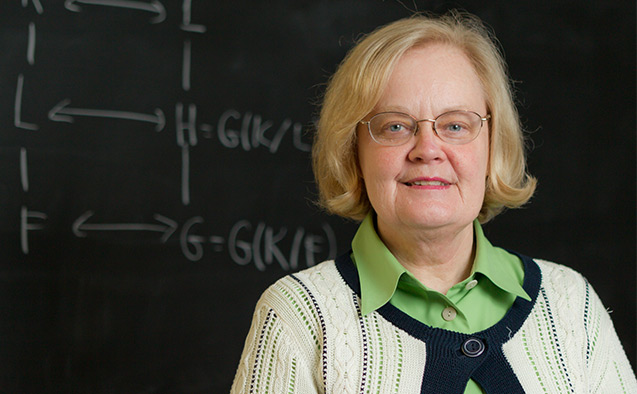 The WFU Awards and Recognitions briefs celebrate milestones of faculty, staff and students at Wake Forest.
WFU professor named Fellow of the Assoc. for Women in Mathematics
Ellen Kirkman, professor of mathematics, has been elected a Fellow of the Association for Women in Mathematics (AWM). The Executive Committee of the Association for Women in Mathematics established the AWM Fellows Program to recognize individuals who have demonstrated a sustained commitment to the support and advancement of women in the mathematical sciences.
Wake Forest University appoints new director of Reynolda Gardens
Reynolda Gardens of Wake Forest University has hired Jon Roethling as its new director. Roethling steps into the leadership role of the renowned historic gardens and landscape of R.J. and Katharine Reynolds's former estate after serving as curator of grounds for the Mariana Qubein Botanical Gardens at High Point University. He will begin as director of Reynolda Gardens Dec. 3.
WFU art exhibit wins award
The Hanes Art Gallery exhibition "Vesna Pavlovic Lost Art" from 2016-17 and the publication "Vesna Pavlovic's Lost Art: Photography, Display, and the Archive" received the 2018 SECAC Award for Outstanding Presentation and Publication of Contemporary Materials. SECAC is a major national organization that promotes the visual arts in higher education. Both the exhibition and publication were praised as "accessible, provocative, and sophisticated."
Categories: Arts & Culture, Faculty, Recognition, Top Stories
Subscribe
Sign up for weekly news highlights.
Subscribe