Main Content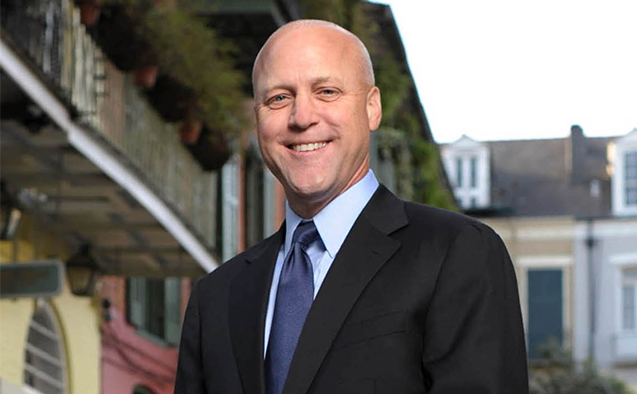 Former Louisiana Lt. Gov. and New Orleans Mayor Mitch Landrieu will speak at Wake Forest as part of the University's Voices of Our Time series.
The event will be held on Tuesday, Sept. 17, at 6 p.m. in Brendle Recital Hall and is free and open to the public.
Landrieu was elected to Louisiana's state legislature in 1987 and served for 16 years. He advocated for nonpartisan governing, pushed for fiscal reform, led the legislative effort to reform Louisiana's juvenile justice system and took on the Ku Klux Klan by standing up to former wizard and then-representative David Duke.
From 2004 to 2010, Landrieu served as Louisiana's 51st Lt. Gov and was involved in emergency response and recovery after Hurricanes Katrina and Rita hit New Orleans and the Gulf Coast. In February 2010, he won 66% of the vote in the primary and was elected mayor of New Orleans, becoming the city's first white mayor since his father held the office three decades prior.
Landrieu secured billions in federal funding for schools, hospitals, parks and recreation and critical infrastructure, made public safety a top priority, reformed the police department and implemented a cutting-edge, murder-reduction strategy, NOLA for Life, which led to a nearly 20% decrease in the city's murder rate.
Landrieu gained national prominence for advocating for and overseeing the removal of four Confederate monuments in New Orleans, a historical and powerful decision that earned him the prestigious John F. Kennedy Profile in Courage Award. In his New York Times best-selling book, In the Shadow of Statues: A White Southerner Confronts History, Landrieu recounts his personal journey on race and tackles the broader history of slavery, race relations and institutional inequalities that still plague America.
Voices of Our Time, a signature series of Wake Forest that brings leading national and international voices to campus to address the compelling issues of our time, features speakers who answer questions during a Q&A moderated by Wake President Nathan O. Hatch.
Local and student media may attend and record the first three minutes of remarks for b-roll only. Neither video nor audio is to be used, and no other recordings by the media are permitted.
Categories: Community in Progress, Events, Speakers, Top Stories