Main Content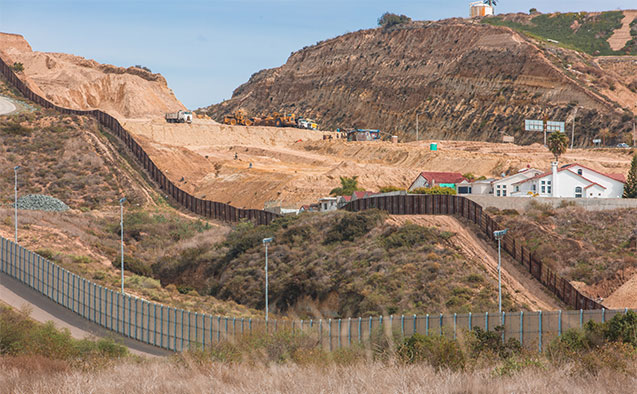 Highlights
Details of the route Tauber's #border_ball route are available at https://borderball.net/route/
A walking and interviewing schedule is available at https://borderball.net/schedule/
Media are welcome to connect with Tauber during his walk via cell phone.
It's a whole new ballgame for artist, filmmaker and Wake Forest associate professor Joel Tauber who will undertake a 40-day pilgrimage along the U.S.-Mexico border to build community through baseball.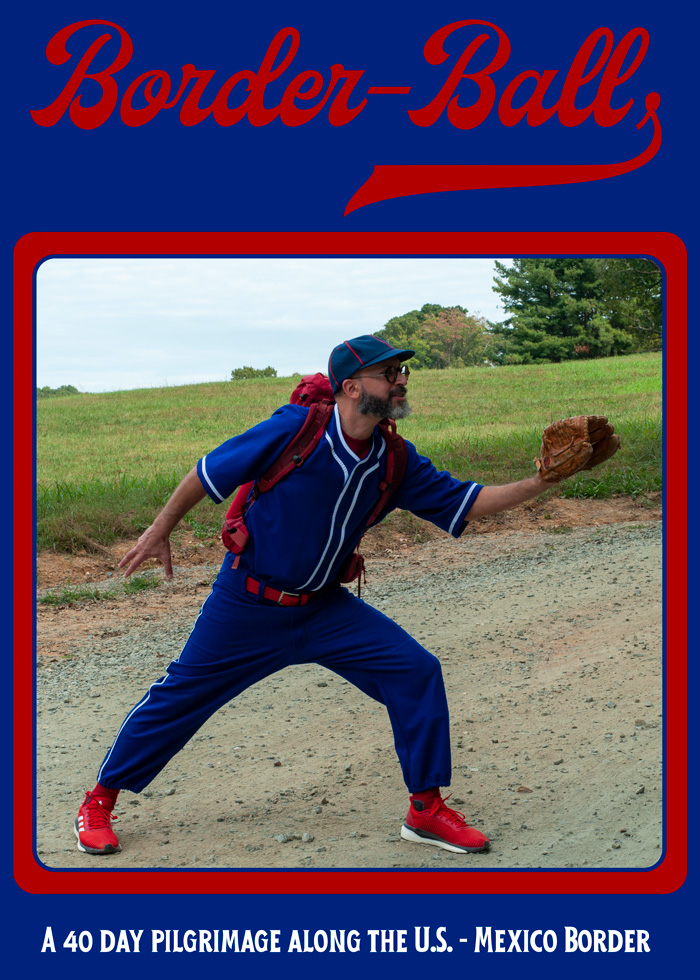 "Growing up, I went to Fenway Park to watch baseball. I dreamed of playing professionally. Baseball, for me, stands for openness and a belief in a welcoming, diverse America," said Tauber. "My goal for this project is to encourage conversation and togetherness rather than division and separation."
The journey will begin on Oct. 29. Tauber will start at the Otay Mesa Port of Entry in San Diego, California, and will walk along the border wall before heading north two miles to the Otay Mesa Detention Center. He will travel there and back again each day – a six mile journey that connects legal entry to the U.S. with the border wall and the detention center holding those who might be in the country without all legal permits. While walking, he will be declaring, in English as well as some Spanish, an adaptation of "Take Me Out to the Ballgame":
Walk with me along the border. Play catch with me in front of the wall. Share some hot dogs and salsa. I don't care what part of the world you're from. Let's root, root, root for teamwork. If we don't find some, it's a shame. For it's one, two, three strikes, we're out at the old ball game.
Tauber will be wearing a custom vintage baseball uniform and backpack in blue, white, and red. He will be tossing a baseball as he walks along and inviting people who walk along with him to play catch.
As part of the border walk, Tauber will be filming people he meets and gathering personal reflections and stories related to baseball, immigration and the U.S. He will produce a film and art installation, called Border-Ball, about the experience.
Tauber was born in 1972 in Boston, Mass. and comes from a long line of rabbis. His work focuses on generating conversation and facilitating change. Most recently, the Vintage International Film Festival in Kolhapur, India, named Tauber's "The Sharing Project" movie "Best International Documentary Film."
Categories: Arts & Culture, Faculty, Top Stories
Wake Forest in the News
Wake Forest regularly appears in media outlets around the world.