Main Content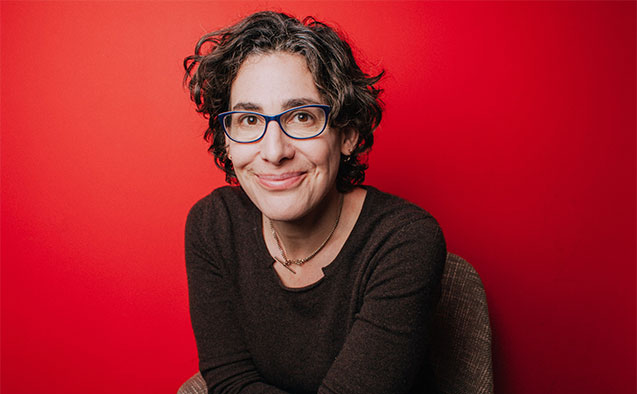 Sarah Koenig, host and co-creator of the Peabody Award-winning podcast "Serial," will share insights into audio journalism with WFDD reporter Bethany Chafin on Monday, Nov. 4 at 6 p.m. in Wait Chapel.
Registration is requested https://humanitiesinstitute.wfu.edu/koenig. Attendance is free and open to the public.
Launched in 2014, "Serial" is credited with bringing mainstream attention to the podcast format and has been downloaded more than 420 million times, making it the most listened-to podcast in the history of the form.
Koenig and Serial Productions released "S-Town" in March 2017 – a seven-part nonfiction podcast exploring an alleged murder in a small town in Alabama. The reporting began with an email from resident John B McLemore calling for an investigation into the son of a local wealthy family. The podcast was downloaded more than 10 million times in the first four days of its release – setting a new record in the podcasting world.
The recently released third season of "Serial," which takes place in a Cleveland courthouse, tackles the criminal justice system by looking at ordinary cases. The team recorded in courtrooms, back hallways, judges' chambers, prosecutors' offices, neighborhoods, people's houses, and prison to show how justice is calculated in cases of all sizes.
In 2004, Koenig became a producer at the radio show "This American Life." She has guest-hosted This American Life several times, most memorably for the "No Coincidence, No Story" show; she has also produced and reported some of the show's most popular episodes, including "Switched at Birth," "Dr. Gilmer and Mr. Hyde" and "Habeas Schmabeas," a Peabody Award-winning show about Guantanamo Bay.
Koenig's visit is part of a year-long series of programming and events organized by the Humanities Institute focusing on the importance of locality, such as an area or neighborhood, as a site for academic teaching and research, and as the grounds of equitable engagements between institutions and their broader communities.
This event is sponsored by the Humanities Institute with additional support from the Office of the Provost. Humanities Institute programming is made possible by a grant from the National Endowment for the Humanities.
Categories: Events, Speakers, Top Stories
Subscribe
Sign up for weekly news highlights.
Subscribe