Main Content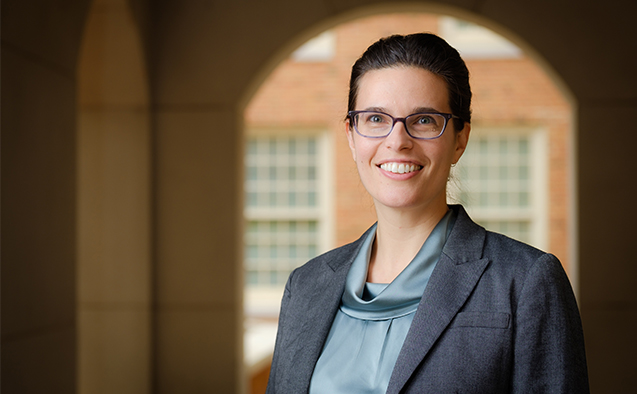 There has been some concern that the push for a booster shot may be motivated by profit rather than an individual's health and long-term wellbeing. Economics professor Tina Marsh Dalton's research is at the intersection of health economics and market organization. She holds a joint appointment with the Wake Forest School of Medicine and her work focuses on improving health care by analyzing how markets for health care goods and services work. 
How does the economic benefit to the pharmaceutical industry influence the decision to recommend boosters?
Vaccine boosters definitely expand the market for pharmaceutical firms. However, the big players in the vaccine market have been around for a while and want to maintain their high-quality reputations and the trust of the medical industry. Booster recommendations in the future will hinge on clinical trials of efficacy, but currently, information is more limited by the immediacy of the problem.  
Profit doesn't have to be a short-term horizon. It is likely COVID-19 will remain in our environment for some time. Anyone currently under the existing age limits will be aging in, plus general population growth – next year's babies will likely still be facing these concerns in the future. The market will continue to be replenished.  
Have pharmaceutical companies rushed vaccinations and boosters to market too quickly?
Anyone participating in the U.S. economy knows that the virus has wide-reaching effects beyond health outcomes. Shutdowns have stalled growth, and shortages are leading to inflation. Both of these negative fallouts are concentrated in low-income segments of the population. Enabling people to move freely again and engage in income-generating activity is important. The faster vaccines come through, the sooner this activity can take place more safely. The benefits outside of infection rates need to be considered as well in the vaccine decisions.
From a bird's eye view, the flurry of competition in vaccines shows us some interesting viewpoints. There was a real advantage to being a "first mover" – the first vaccine on the market. However, the depths of human ingenuity have been on display globally. There are many vaccine options offered worldwide with different approaches. As vaccinations mature, we will learn more about which ones are most effective and efficient.  
By offering boosters so soon, are other countries who need the first dose of vaccination left more vulnerable?
On a global scale, there are certainly some good arguments for the U.S. to help encourage vaccination abroad. Setting aside global citizen arguments, much of our manufacturing inputs are imported. When these countries are paralyzed because of coronavirus, this exacerbates shortages at home. In addition, if global economies struggle due to the pandemic, demand for U.S. products will decrease.  
While it may seem that reserving doses of vaccines used in the U.S. for other countries would ease shortages, this depends on which regions would receive them. Developing regions of the world have different environmental needs than our own. Several U.S. vaccines need deep refrigeration. This is an impractical and expensive model for developing countries. The two-shot regimen of the Pfizer and Moderna vaccine is another challenge for rural populations where it is difficult to get to a clinic even once, much less twice. 
The reality is that a wide variety of vaccine types can help meet the great variety of global needs. There are several candidates currently that might be a better fit for scaling up in developing countries.
Dalton is available to comment on the economic factors related to vaccinations and booster shots. 
Categories: Faculty, Top Stories