Main Content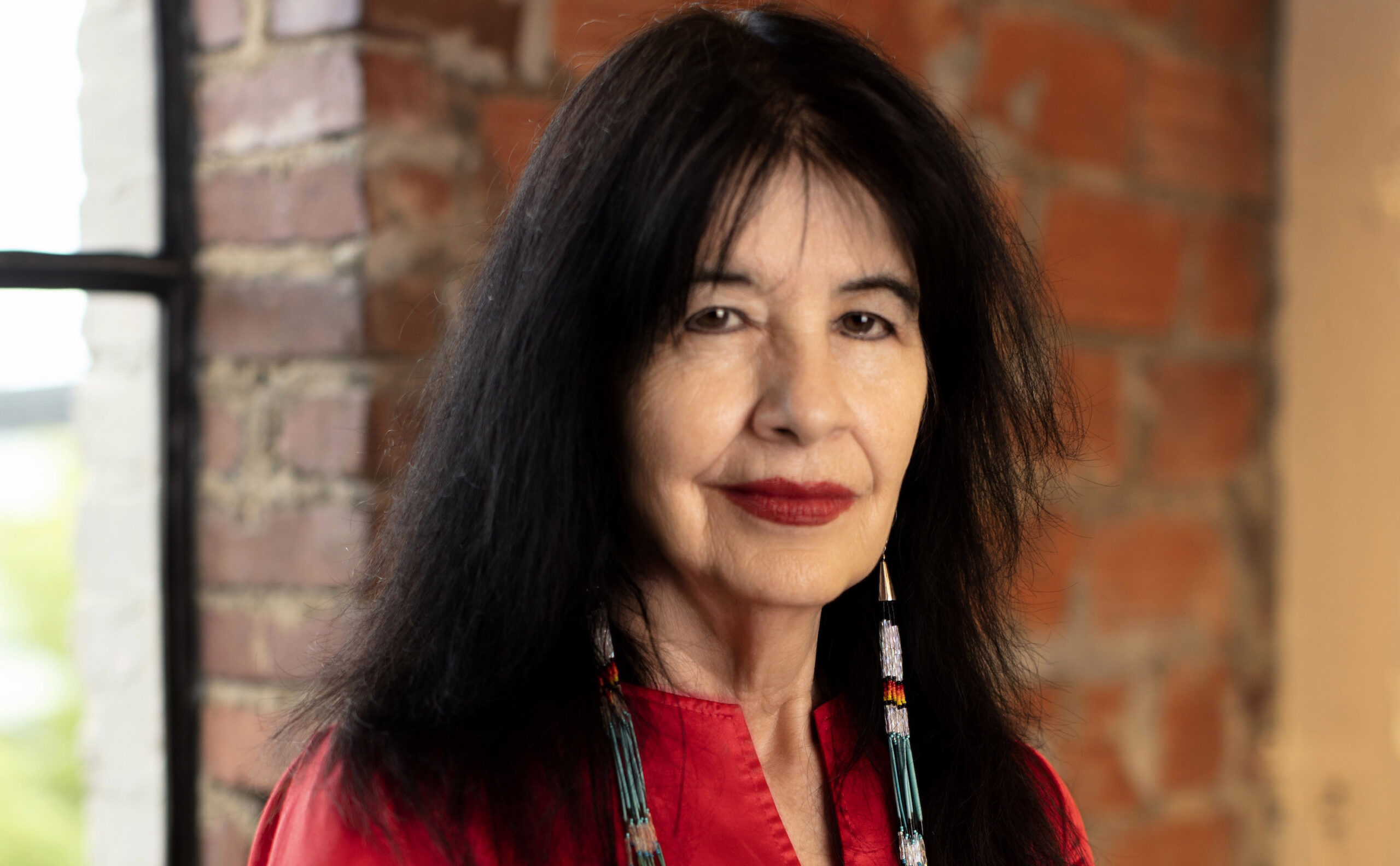 Joy Harjo, who in 2019 made history by becoming the first Native American to be named U.S. Poet Laureate, is coming to Wake Forest University Jan. 25-27.
Harjo, a citizen of the Muscogee (Creek) Nation and renowned performer and writer, will give a poetry performance, Poet Warrior: An Evening with Joy Harjo, in Wait Chapel at 7 p.m. on Wednesday, Jan. 26.
She will also lead the fourth installment of the University's Interdisciplinary Writing Workshop for students. An interdisciplinary group of campus partners is bringing Harjo to Wake Forest to facilitate the three-day Student Writing Workshop.
Her Jan. 26 poetry performance is free and open to the public and the media, but registration is required by all attendees. To register, go here.
Wake Forest University COVID-19 protocols will be enforced. Wake Forest faculty, staff and students will be admitted with a campus ID. Visitors must provide proof of vaccination and a booster shot, or a negative COVID-19 test result from the previous 48 hours. Well-fitted masks are required to be worn by all attendees.
After her performance, Harjo will hold a book signing. Books will be sold on-site.
"This is a once-in-a-lifetime opportunity for our students to learn the craft of writing directly from one of the most significant authors of our time," said Lucas Johnston, associate professor of religion and environment in the Department for the Study of Religions. "The arts and literature chronicle our histories by capturing the intersecting crises and diverse human experiences of the moment."
Wake Forest University President Susan R. Wente will introduce Harjo and, in doing so, read the Indigenous Land Acknowledgement adopted by the University in November 2019. A plaque symbolizing the acknowledgment is in the Tribble Courtyard outside of the ZSR Library.
Harjo was appointed the country's 23rd Poet Laureate in 2019 and is only the second person to serve three terms in the role. Her nine books of poetry include An American Sunrise, Conflict Resolution for Holy Beings, How We Became Human: New and Selected Poems and She Had Some Horses. She is also the author of two memoirs, Crazy Brave and Poet Warrior.
Her many writing awards include the 2019 Jackson Prize from the Poetry Society of America, the Ruth Lilly Prize from the Poetry Foundation, the 2015 Wallace Stevens Award from the Academy of American Poets and the William Carlos Williams Award from the Poetry Society of America.
Harjo, who lives in Tulsa, Oklahoma, is a renowned musician who performs with her saxophone nationally and internationally. Her most recent album is titled I Pray For My Enemies.
Members of the media can take still photographs – but not record – Harjo's public performance during the first and/or last five minutes only. The student workshops are not open to the media. For more information, please contact media@nullwfu.edu, Laurie D. Willis at willisla@nullwfu.edu or 336.549.1994, or Cat Mizzi-Orrell at mizzicm@nullwfu.edu or 336.758.3328.
Categories: Arts & Culture, Campus Life, Community in Progress, Speakers, Top Stories
Subscribe
Sign up for weekly news highlights.
Subscribe