Main Content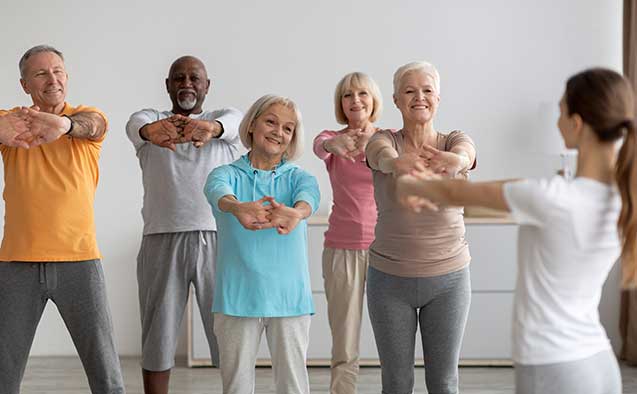 Wake Forest University and Wake Forest University School of Medicine will receive $3 million over five years from the National Institutes of Health (NIH) to help researchers take the next steps in nearly a decade of research that indicates dance can promote cognitive health.
The grant funds a new study called IGROOVE that will help researchers determine what kinds of dance, the frequency of the dance classes and what aspects of the dance class – music, social interaction, cognitive challenge – affect fitness, memory and brain health.
The research will be co-led by Christina E. Hugenschmidt, Ph.D., associate professor of gerontology and geriatric medicine at Wake Forest University School of Medicine, and Christina T. Soriano, M.F.A., dance professor and vice provost of the arts and interdisciplinary initiatives at Wake Forest University. 
The study is highly innovative in its research techniques and methodology. The team will test outcomes for different "doses" of dance. Participants will attend classes one, two or three days a week for six months and either learn four different styles of dance or be randomized to a music appreciation class control group. 
Research on physical activity and its effects on older adults has traditionally focused on gym-based activities like treadmill walking or fitness classes. While cardiorespiratory fitness has proven to be important for brain health in aging, it is not the only factor. 
Dancing raises heart rate and also encourages social connections. Formal dances like the tango or classical dance are also cognitively challenging.
"We are thrilled that the NIH continues to support Wake Forest's research on dance and how movement benefits brain health," Soriano said. "Because dance is a fun and social activity, older adults may be more likely to keep dancing as they age." 
A history of research on dance and dementia
Hugenschmidt and Soriano have collaborated on past studies that looked at the effects of improvisational dance on the brain. Their previous work used dance to test the effects of social engagement and movement on wellbeing in older adults with early-stage dementia. 
Preliminary results from these past studies suggest that improvisational dance can improve secondary symptoms of dementia that affect quality of life – including gait and balance challenges, mood changes, apathy and depression.
"In spite of all the promising findings about dance, very basic information is lacking that is available for other forms of exercise, Hugenschmidt said. "How often do you need to dance to see improvements in fitness and brain function? What about dance affects improvements – is it improved fitness, the music, social connections or cognitive challenges? This new study will help us answer these questions."
Want to groove? Adults age 65 and older who are interested in joining the new IGROOVE study are encouraged to call 336-713-MOVE (6683) or email igroove@wakehealth.edu.
Categories: Arts & Culture, Research, School of Medicine, Top Stories, Wake Forest College
Wake Forest in the News
Wake Forest regularly appears in media outlets around the world.