Main Content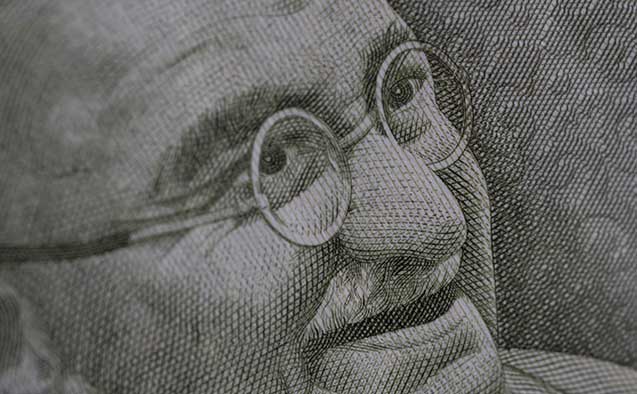 Historian and biographer Rajmohan Gandhi will visit Wake Forest to share about his paternal grandfather Mahatma Gandhi's passion for social justice, fairness, and equality and his impact on world history.
On Monday, March 13, Professor Gandhi will explore connections between Mahatma Gandhi's advocacy for peaceful, nonviolent change and the words and work of civil rights activist Rev. Martin Luther King. Corey D. B. Walker, Wake Forest Professor of Humanities and interim dean of the School of Divinity, and associate professor and interim chair of the Department of History Raisur Rahman will lead the conversation. The event, "Gandhi, King and the Future of Humanity" will be held from 5:30-6:45 p.m. in Porter Byrum Welcome Center, Kulynych Auditorium. A reception will follow.
On Wednesday, March 15, Professor Gandhi will offer a biographical look at the life of Mahatma Gandhi. The talk, "Lessons for the 21st Century" will be held from 6-7:15 p.m. in Carswell Hall, Annenberg Forum. Light refreshments will be served prior to the event from 5 – 6 p.m.
Both events are free and open to the public.
Professor Gandhi taught at the University of Illinois at Urbana-Champaign from 1997 to 2022. Author of more than a dozen books, he has written widely on the Indian independence movement and its leaders, Indo-Pakistan relations, human rights and conflict resolution. Gandhi is involved in global efforts promoting trust-building and reconciliation.
The event is sponsored by the Department of History, the African American Studies Program, the Vice Provost's Office for Global Affairs, the Office of the Dean of the College, the School of Divinity and the Middle East and South Asia Studies Program.
Categories: Top Stories
Wake Forest in the News
Wake Forest regularly appears in media outlets around the world.