Main Content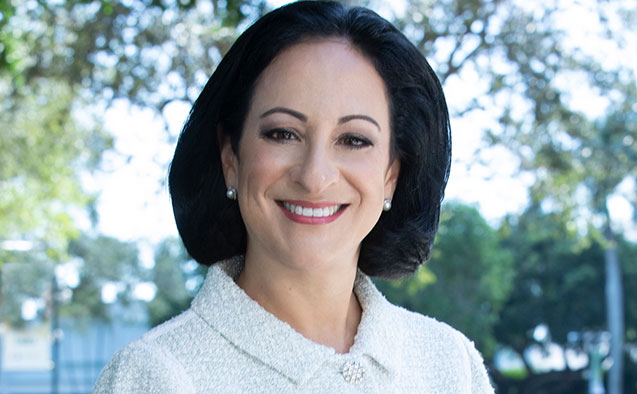 Wake Forest University President Susan R. Wente has appointed Jacqueline Travisano, Ed.D., MBA, CPA, as executive vice president and chief financial officer. Identified in a highly competitive national search, Travisano will begin her new role at Wake Forest in July. She currently serves as executive vice president for business and finance and chief operating officer at the University of Miami. 
As Wake Forest's executive vice president, Travisano will oversee the University's financial operations and have responsibility for human resources, facilities and campus services, information systems, real estate, and hospitality and auxiliary services. She will play a key role in advancing the University's strategic priorities and identifying and allocating resources to support Wake Forest's academic mission.
"Dr. Travisano brings deep higher education expertise to the EVP role and has been widely recognized for her ability to effectively manage complex organizations," Wente said. "We are thrilled to welcome her to Wake Forest University and look forward to the leadership, strategic vision and commitment to excellence she will bring to our community."
Travisano said, "I am honored and excited to join Wake Forest, and I am eager to work with the University's leadership team to further enhance Wake Forest as a place where students, faculty and staff thrive."
For more than 30 years, Travisano has worked with universities and nonprofit organizations to optimize their finances and operations. Before joining the University of Miami in 2017, she served as executive vice president and chief operating officer at Nova Southeastern University.
Travisano is recognized as a collaborative leader who has partnered with colleagues to significantly raise undergraduate admissions standards, improve student retention, and construct cutting-edge facilities for student housing and research. She has played critical roles in leading institutions through times of crisis, including COVID-19 and Hurricane Irma.
A champion of diversity, equity and inclusion in recruitment and retention, Travisano led the team that developed the University of Miami's aspirations for diversity in its endowment management and purchasing. She has received numerous special recognitions and awards throughout her career, including the National Diversity Council's Glass Ceiling Award. The Florida Diversity Council named her as one of Florida's Most Powerful and Influential Women.
Travisano earned a doctorate in higher education leadership from Nova Southeastern. She is also a CPA with a degree in business administration from Robert Morris University and an MBA from Chatham University.
Categories: Top Stories