Main Content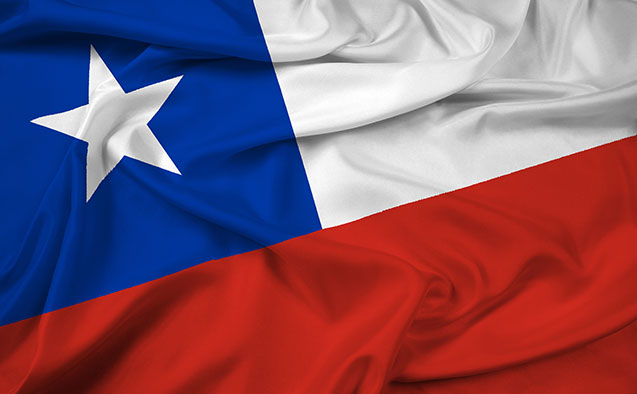 Fifty years ago, on September 11, 1973, a violent coup ended one of the longest-standing democracies in Latin America – the presidency of Chile's popularly elected socialist president Salvador Allende. The overthrow launched a nearly two-decade dictatorship headed by General Augusto Pinochet that killed over 2,300 people, tortured more than 30,000 and sent tens of thousands into exile.
Professor of Politics and International Affairs Peter Siavelis, an expert in electoral, legislative and presidential politics in Chile, answers questions about the complicated role the United States played in the coup and why democracy should not be taken for granted.
Siavelis recently co-authored Chile's Constitutional Chaos in Journal of Democracy and Chile's Constitutional Moment in Current History. His book, "The Breakdown of Democracy, 50 Years Later," co-authored with Pamela Figueroa, published earlier this month.
After 50 years, why is it still difficult to evaluate the United State's role in the coup?
While U.S. intervention in Chile is documented and acknowledged, interpretations of it vary. For the left, the coup illegally unseated a freely elected democratic government, deposed because it threatened U.S. business interests. For the right, the coup derailed Allende's communist experiment. Despite tireless efforts, many documents potentially central to understanding the role of the U.S. in Chile during the 1960s and 1970s have remained classified.
Chilean officials formally petitioned the Biden administration for a wider release of documents to help Chileans close this painful chapter in their history. In response, the CIA and State Department released a series of documents two weeks ago that shed new, but not dramatic, light on the extent of U.S. involvement in the coup. 
Previously declassified documents have shown that the U.S. helped set the stage for the coup by supporting President Allende's opposition, but whether the U.S. Central Intelligence Agency (CIA) played a direct role in the overthrow, remains unclear. 
Where is Chile now?
Today, Chile regularly ranks in the top two most democratic and cleanest countries in Latin America along with Uruguay. Chile is also by far the most successful economy in Latin America, and post-transitional governments have made remarkable strides in eliminating extreme poverty, diversifying export markets, and providing widespread access to higher education.
Why is what happened in Chile important to understanding politics today? 
In October 2019, a group of Chilean high schoolers jumped metro turnstiles to protest fare increases. Their actions sparked widespread and violent demonstrations that inspired progressive politicians to work to replace the country's Pinochet-era constitution. Yet, the failure of the constitutional process and the near victory of far-right Pinochet admirer José Antonio Kast in 2021 the presidential elections suggests that Chile is not immune to the right-wing populism increasingly common in the world.
Democracy is not invincible. If anything, the anniversary of Chile's military coup provides us a moment to reflect on the fragility of democracy worldwide and the need to tirelessly defend it against very real threats at home and abroad.
Categories: Top Stories
Wake Forest in the News
Wake Forest regularly appears in media outlets around the world.