Main Content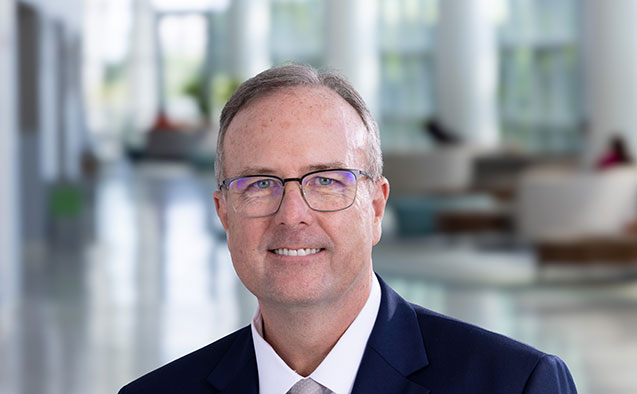 Wake Forest University has named Brandon Gilliland senior vice president for finance and administration, effective January 1.
Gilliland returns to Wake Forest after serving for the past six years as vice president and chief financial officer at the University of Miami. He previously served at Wake Forest from 2007 to 2017, rising to the position of vice president for finance.
"Returning to Wake Forest will be deeply rewarding, as I have a strong affection for its history, values and community," Gilliland said. "President Wente's thoughtful approach to engaging the community to develop a collective vision of Wake Forest as a catalyst for good in society is inspiring, and I look forward to joining the journey to achieve the aspirations captured in the strategic framework."
In his role as senior vice president, Gilliland will lead the University's finance unit and will support Executive Vice President and Chief Financial Officer Jacqueline A. Travisano as the Division of Finance and Administration embarks on an ambitious planning process leading to best-in-class financial reporting and services, while significantly increasing transparency in support of the Wake Forest mission and community.
"I am delighted and honored that Brandon chose to return home to Wake Forest," said Travisano, who also worked with Gilliland at the University of Miami. "While at Miami, he transformed numerous areas including enterprise finance, administrative and student services, while improving financial performance and transparency, operational efficiency, and service delivery. He will be an excellent partner in this work at Wake Forest."
Gilliland has been a senior financial leader for more than 25 years with extensive experience in higher education. Earlier in this career, he was controller at the University of North Carolina at Charlotte and held positions at Oklahoma State University at Tulsa, and Indian River State College. He also has experience as an auditor at Ernst and Young.
He has been actively engaged in professional organizations at the national, regional, state and conference levels including the National and Southern Associations of College and University Business Officers. In 2023, he was named as a finalist for the South Florida Business Journal's CFO of the year.
Categories: Top Stories
Wake Forest in the News
Wake Forest regularly appears in media outlets around the world.