Main Content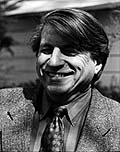 Political scholar and theorist Benjamin Barber will present "Can Democracy Survive Globalization?" at Wake Forest University on Monday, Sept. 28.
Barber, who received acclaim for "Jihad Versus McWorld," an Atlantic Monthly article about the negative effects of tribalism and markets on democracy, will speak at 7 p.m. in Scales Fine Arts Center, Room 102. The event is free and open to the public.
Barber's lecture is part of a series of events during Wake Forest's Year of Globalization and Diversity.
Barber, the Walt Whitman Chair of Political Science at Rutgers University, founded the Walt Whitman Center for the Culture and Politics of Democracy at Rutgers in 1989. The center is dedicated to sustaining democratic theory and extending democratic practice. The center oversees numerous programs, including those on technology and democracy, the measurement of citizenship, global markets and global civil society.
Barber has written 14 books, including "Strong Democracy," "Marriage Voices," and "The Conquest of Politics." His latest book, "Jihad Versus McWorld," is based on his Atlantic Monthly article of the same name. Barber's television work includes "The Struggle for Democracy," a program he co-wrote for public television.
As an experienced educator and political consultant, Barber has advised organizations on civic issues, democracy, community service and education. He has also been an informal advisor to President Clinton.
For more information about the Year of Globalization and Diversity, visit the year's web site. or call 336-758-5788.
Subscribe
Sign up for weekly news highlights.
Subscribe