Main Content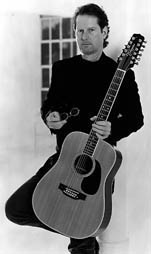 Roger McGuinn, best known as founder of The Byrds in the 1960s, will perform at Wake Forest University on Saturday, Oct. 31.
In addition to classic Byrds tunes, McGuinn will perform songs from his 1990 solo album, "Back from Rio," at the 8 p.m. concert in Wait Chapel.
In 1964, with Los Angeles musicians Gene Clark, David Crosby, Chris Hillman and Michael Clark, McGuinn formed The Jet Set, later called The Beefeaters and finally dubbed The Byrds. In 1965, the band had their first hit with the classic Bob Dylan song, "Mr. Tambourine Man." Other hits included "All I Really Want to Do," "Turn Turn Turn," "So You Want to Be a Rock 'N' Roll Star," and "Eight Miles High."
McGuinn started his career as a folk singer in Chicago and later moved to Greenwich Village. In the early 1960s, he was a back-up musician for The Limeliters, The Chad Mitchell Trio and Bobby Darin. He was hired as Judy Collins' musical director for her third album.
When McGuinn disbanded the group in 1973, he embarked on a solo career that yielded a number of records featuring a variety of guest artists. In late 1975, he became a member of Bob Dylan's now legendary touring group, Rolling Thunder Revue.
In 1990, he released "Back from Rio," which included the hit single "King of the Hill," co-written by his friend Tom Petty. McGuinn and the other original members of The Byrds were inducted into the Rock and Roll Hall of Fame in 1991.
Tickets to the concert are $10 and are available through the Wake Forest University Student Union at 336-758-4869.
Categories: Arts & Culture, Events
Subscribe
Sign up for weekly news highlights.
Subscribe